Meet Dr. Ben Woolnough, D.M.D.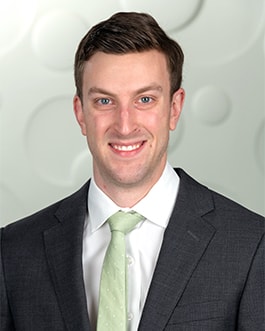 A dentist since 2015, Dr. Ben Woolnough joined the practice in 2020. A graduate of Auburn University with a degree in Biomedical Science, he earned his Doctor of Dental Medicine degree at the University of Alabama's School of Dentistry. He performed his residency at NYU's Langone Health Center, and pursued surgical training in implants, bone grafting, and complex restorative treatment at Alabama's Foundry Dental Center.
"I believe in providing the highest quality of care possible to my patients in an environment that is both friendly and relaxed," he says. "I enjoy technology and utilize it to make treatment more comfortable and predictable for my patients."
Regarding New England Dental Group, Dr. Woolnough says:
"The practice boasts an incredible team of people working tirelessly to provide excellence in dentistry. We are committed to continually learning and implementing new techniques and technology in order to improve the patient experience."
Dr. Woolnough enjoys golf, cycling, cooking, and spending time with friends and family — including his golden retriever.