Meet the Faces Behind the Phone!
Our Business Center is designed with the patient in mind…to provide a seamless, efficient way to take care of our patients when they telephone us with questions, or to schedule an appointment, or both!
Staffed with experts at scheduling, working with insurance companies, following up with various treatment plans and making sure patients are kept up-to-date on treatment progress and follow-up visits, patient satisfaction is Priority One for the Business Center.
It's a triple-win situation.
By serving patients who call our office, these pros free up the front office team to focus on patients face-to-face. At the same time, the Business Center staff can devote their time to handling the needs of those who call us…with few or any reasons to "put them on hold." Everybody benefits: especially, our patients.
Tyler Craib, Patient Relations
"It's my privilege to help people say good-bye to any pain they may have, and to help make them feel better about their smiles."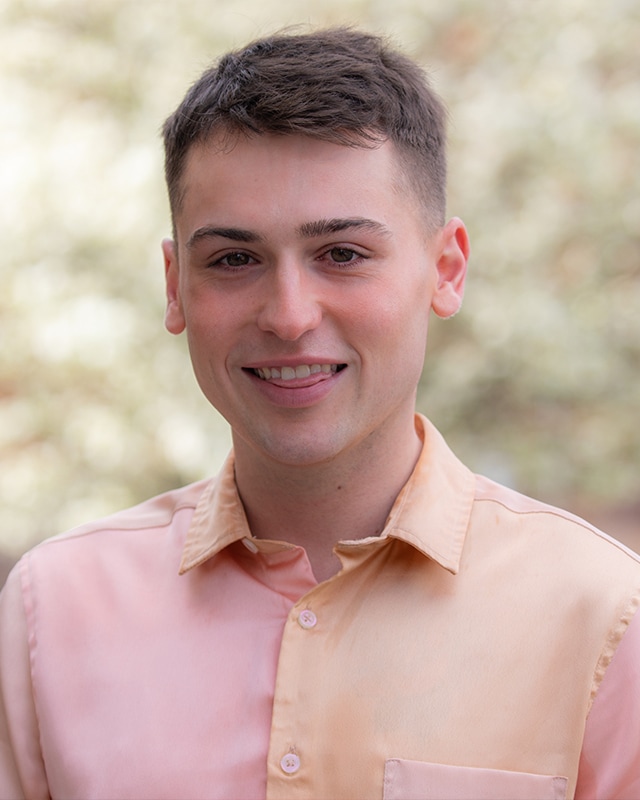 With our team since 2021, Tyler Craib brings his rich life experiences to the field of oral health. "All walks of life share a common denominator," he says. "People like — and deserve — to be treated with respect. Here, I get the opportunity to do just that."
Often, Tyler is the first New England Dental Group contact people interact with. "It's my job to make the first — and subsequent — connections with our patients positive. And I enjoy doing it!"
In his non-working hours, Tyler enjoys the club scene, music, going to concerts, and traveling. He's an avid Disney and Taylor Swift fan.
Benjamin Cuddy, Patient Relations
"It's every patient's right to know the facts…and it's our job to empower each one, enabling them to participate in decisions regarding their care."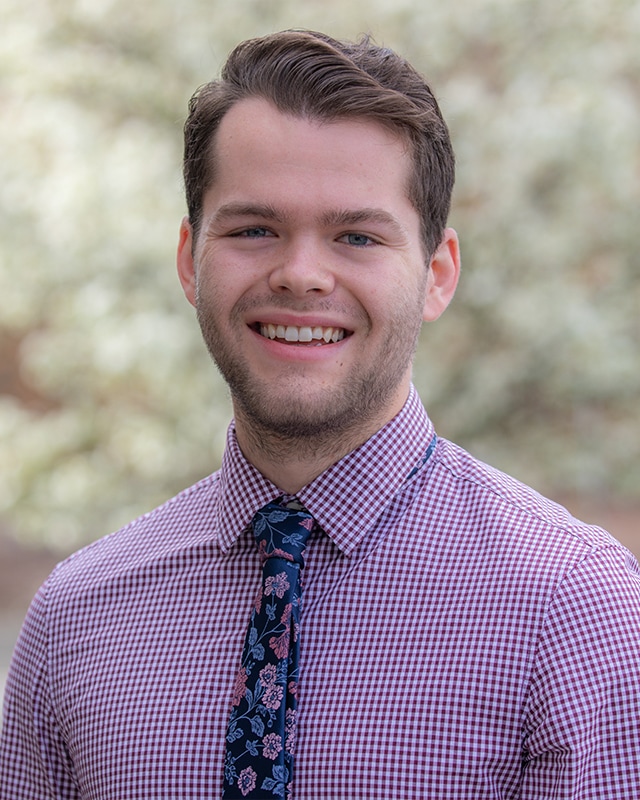 Joining us in 2021, Benjamin Cuddy brings his work experience and computer science training to the Business Center. "I love working in this environment," he says. "Dynamic interactions, problem-solving, and co-creating thoughtful solutions for our patients gives me the rewarding feeling that I've made a positive impact on people's lives."
Ben appreciates the practices' talent, skills, professionalism, and technology, which allows him to reassure his patients that their needs will be handled efficiently and completely.
In his off-hours, Ben is an avid rock climb and ice climber, backcountry skier, disc golfer, and chef. He also enjoys reading and carpentry.