The best way to ensure a lifetime of good oral health is to keep your smile in optimal condition. If you live in Marlborough or Southborough, MA, the New England Dental Group is here for you!
This office is the best! Everyone there is wonderful and great at what they do. They make you feel comfortable from start to finish. When I was done the receptionist was perfect with organization of paperwork, scheduling a follow-up appointment, and post appointment info. STRONGLY RECOMMEND

Andy M

January 29, 2020

12345
More Reviews
Our team of dentists is proud to offer a comprehensive set of general and family dentistry options for your individual needs. Our primary goal is to help you maintain the perfect health of your teeth and gums and eliminate the risk of future dental problems.
Oral Exams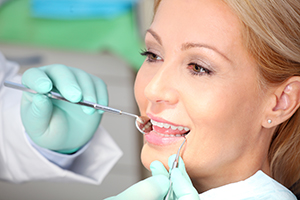 As the basis for your regular dental checkup, the purpose of oral exams is to diagnose current or potential dental problems. If these exams are regularly scheduled, at least one every 6 months, they can help treat any condition in its early stages before it develops further. Great oral health and a beautiful smile begin with a regular oral exam.
Oral Cancer Screening
Using state-of-the-art technology, we perform oral cancer screenings at your routine checkup to potentially discover any cancerous or pre-cancerous lesions. Early treatment is the ideal solution for overcoming oral cancer, a life-threatening disease that can have a serious effect on your overall health condition if left untreated.
Family Dental Care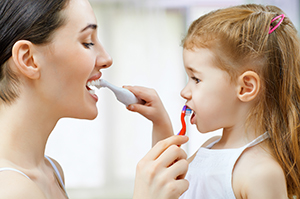 At the New England Dental Group, we offer our services to patients young and old. With children, we focus on treatment plans that help prevent future dental problems and ensure that they have a beautiful and healthy smile for years to come. In addition, we are sympathetic towards children who are afraid of visiting the dentist, and thus we strive to make their dental experience as comfortable as possible.
Dental Cleanings
Regular brushing and flossing are the simplest way to maintain your teeth and gums, yet that is not enough: It is also essential to schedule at least two professional dental cleanings every year for a thorough clean that cannot be achieved with a manual toothbrush. Our cutting-edge tools and technologies ensure comfortable and effective dental cleanings. We also take this opportunity to educate you on improving your dental hygiene routine at home.
Fluoride Treatments

Fluoride treatments are important for patients of all ages as part of maintaining your oral health. Filled with fluoride, an essential nutrient for teeth, these oral rinses are quick yet highly effective at fighting cavities and preventing tooth decay.
Sealants
A sealant is a protective dental material, attached to the chewing surfaces of the back molars to prevent food particles and bacteria from entering the hard-to-reach places and leading to various forms of damage. This preventative treatment is generally recommended for children to prevent the accumulation of bacteria that causes tooth decay.
Endodontics (Root Canal Therapy)
Endodontics, also known as root canal therapy, focuses on treating severe decay in teeth that have been fractured, injured, suffering from gum disease or other serious issues. The ultimate goal of this treatment is to not only save your tooth from extraction but also to prevent further complications stemming from decay.
Scaling and Root Planing
Scaling and root planning is a non-invasive procedure performed to remove plaque and tartar in your mouth, particularly on or near the gums. We perform a deep cleaning to eliminate these pockets of bacteria in order to prevent additional problems. Scaling and root planing is a common treatment for gum disease, promoting faster healing and successful results.
Periodontics
We are proud to offer a variety of treatment options to help eliminate the common symptoms and negative effects of problems with the gums, including gum disease. Available in surgical and non-surgical options, periodontal treatment helps prevent severe damage and ensure the lifelong health of your gums.
TMJ Disorders
TMJ (temporomandibular joint) disorders are commonly occurring problems in the jaw bone, leading to various jaw malfunctions as well as teeth grinding and clenching, headaches, and much more. Fortunately, your dentists offer several procedures to diagnose and treat this problem.
Dental Emergencies
At the New England Dental Group, we welcome emergency cases of severe toothache, dental injury, and any other issue that requires immediate professional attention. With an on-call support team in each of our offices, we can help you as soon as you reach out to us.
Infection Control
Our team of dentists place a major emphasis on controlling infection and ensuring that your treatment is fully clean and sterilized. We do so by utilizing disposable tools whenever possible, and fully disinfecting our non-disposable tools and equipment after each use. Our treatment rooms and entire office are always at their optimal level of cleanliness and sterility, and we practice the highest safety and hygiene standards at all times. Our goal is to offer the safest dental environment to our valued patients.
Contact the New England Dental Group
If you wish to learn more about our general dental care options in Southborough or Marlborough, MA, the New England Dental Group is only one call away. Simply call or email us today and we will gladly schedule your appointment with one of our skilled and experienced dentists.