Tricia Demac, R.D.H.
"Our goal? Simple: to make our patients happy and healthy!"
Dental Hygienist Tricia Demac boasts over twenty-five years in the field and joined us in 2010. Her certifications include: local anesthesia, Advanced Non-Surgical Periodontal Therapy, and Zoom!® teeth whitening.
"It's my job — and my pleasure! — to listen to my patients, understand their needs and desires, educate them, and provide them with the best dental care possible," she says.
About the practice, she continues: "The team at New England Dental Group is not only top-notch in education, skills and technology…we are warm, caring people with a simple goal: to make our patients happy and healthy!
Tricia currently resides in Shrewsbury with her two daughters and enjoys home remodeling projects, traveling, reading and exercising in her spare time.
Carla Ribeiro
Carla received her associate's degree in Dental Hygiene from Quinsigamond Community College where she graduated with high honors as well as on the college's merit list. She has been working in the dental field for three years and joined the team at New England Dental Group in 2016.
Carla's patient philosophy is that every patient deserves honesty, respect, and the best possible care for their oral health. She enjoys the team atmosphere and the attention to detail that each of the dentists and team members at NEDG has. She believes everyone deserves a great experience in the dental office, even if it was as simple as making them laugh.
As a hygienist, her focus is to create an individualized treatment plan for each patient. She believes the clean environment and the state-of-the-art equipment add value to the patient's experience at the dentist because they know they are getting the best treatment possible.
In her free time Carla enjoys spending time with her family, playing volleyball, going to church, exercising and traveling. She believes life is too short not to enjoy it!
Caitlin Bravo
Caitlin has been a dental hygienist since 2014 and has worked as a dental and orthodontic assistant since 2005. She joined the team at NEDG in the summer of 2017.
She strives to give her patients the best care possible. She believes that as a hygienist she is an educator as well as a clinician, and she commits to help guide each of her patients through their needs of oral health, including prevention and treatment of oral disease. She enjoys getting to know each of her patients personally because it allows them to build camaraderie and focus in on their personalized treatment plans.
In her spare time she enjoys spending time her husband and one-year-old son. They enjoy spending their time together outdoors walking on the beach, especially while it's nice out.
Megan Hall, R.D.H.
"Showing the correlation between oral and overall health is job number one!"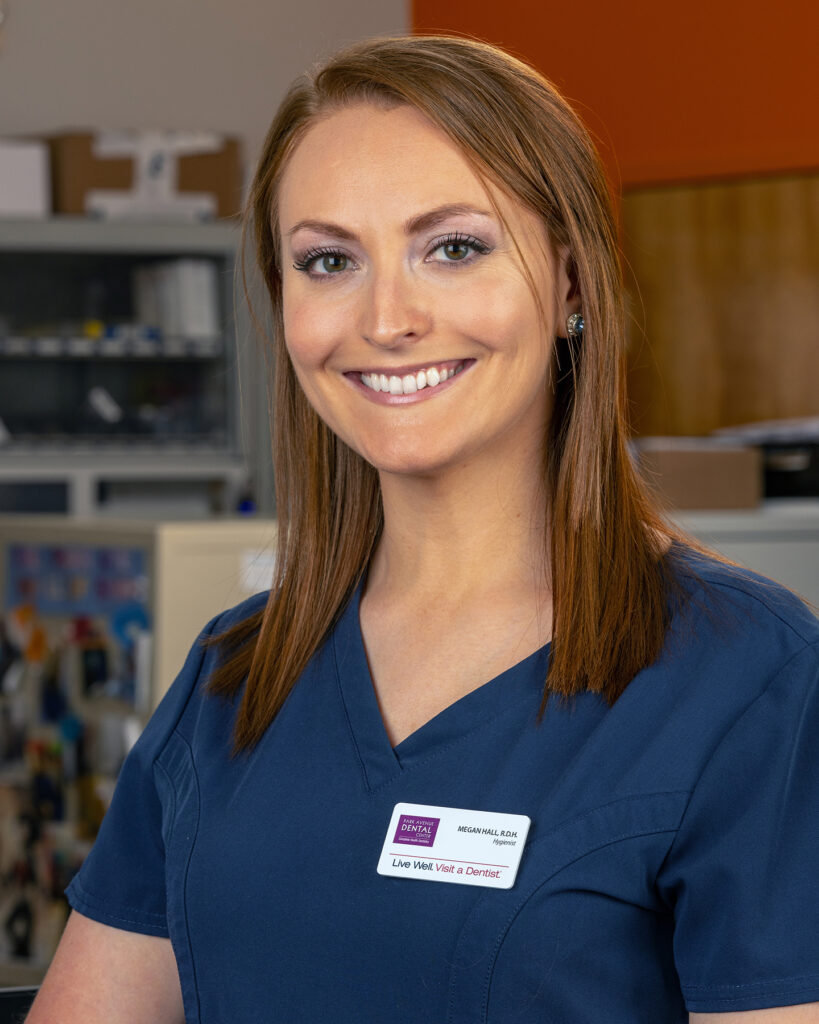 Megan Hall has been a dental professional since 2015…the same year she joined our team. She came to us with a Bachelor of Science Degree from Mount Ida College in Newton, Massachusetts, where she was Salutatorian of her Dental Hygiene Class, a member of Alpha Chi and Phi Theta Kappa Honor Societies, and recipient of the school's Scholar-Athlete Award.
"My goal is to provide my patients with individualized care, and to develop personal relationships so I can better educate them on the correlation between oral health and overall health, which will ultimately lead to taking even better care of themselves."
After hours, Megan enjoys dining out, concerts, and spending time with her dog.
Kristina Sanders, R.D.H., B.S.D.H.
"I cherish the relationships I've formed with my patients."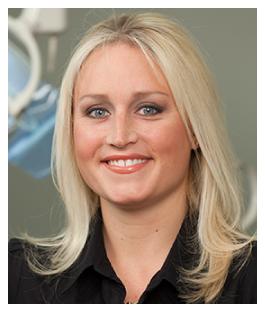 With the practice since 2007, Kristina earned her Associates Degree in Dental Hygiene from Mount Ida College, and her Bachelor of Science Degree in Dental Hygiene from The University of Bridgeport, Fones School of Dental Hygiene. A member of the American Dental Hygienist Association, she has her certification, class time, and internship time as a Public Health Dental Hygienist.
"Honesty and sound patient education are the keys to promoting excellent oral — and therefore, overall — health," she says. "Our state-of-the-art technology helps us provide the best possible care for our patients."
Kristina enjoys meeting and maintaining relationships with her patients while attending to their needs, with an emphasis on prevention. She has completed four Boston Marathons, a Tough Mudder, and numerous other races, and enjoys skiing, hiking, fishing, mountain biking, and traveling. Kristina lives in her native Fitchburg, Massachusetts with her husband Mike, daughter Eily, and their Labrador Retrievers, Gus and Lucy.
Kate Prue, R.D.H.
"It's my job to educate and give my patients the tools they need to keep healthy. It's their job to maintain good oral practices."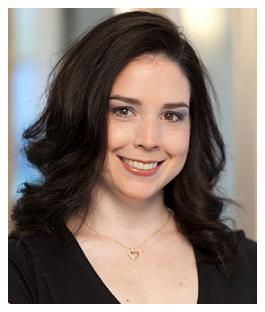 Kate entered our practice in 2008, after earning her degree in Dental Hygiene from Quinsigamond Community College, where also received the "Clinical Excellence Award." A member of the American Dental Hygienist Association, she specializes in General Dentistry for both children and adults.
"The people here have helped me grow, not only as a professional but as a human being," she says.
She enjoys meeting new patients and building relationships that last for many years. A lifelong animal lover, Kate manages to spend time at the animal shelter she worked for as a teenager, and volunteers at a program helping lower income children receive free dental cleanings and related care. She loves the outdoors, movies, board games, and relaxing with her family.
Jenny Jara, R.D.H.
"We all work together to help our patients achieve their goals."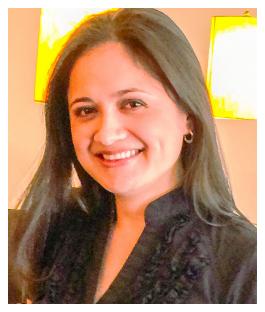 "I love to work with children and adults, helping them to develop and maintain a healthy mouth, in a professional, kind, and patient manner," says Jenny. Before becoming a hygienist, she worked as a Dental Assistant for four years.
A member of our team since 2014. Jenny earned her Associate's Degree in Dental Hygiene from Quinsigamond Community College, and is licensed in local anesthesia.
Fluent in English and Spanish, Jenny enjoys spending time with family and friends.
Lucy Ochoa, R.D.H.
"Individualized treatment planning is of utmost importance to me."
A graduate of Boston's Forsyth School of Dental Hygiene with an anesthesia permit, Lucy Ochoa has been with us since 2019. "I am very happy to be a part of this wonderful team," she says.
"Our practice cares deeply for our patients," she continues. "With the latest technology available, we are able to provide the best care possible. Patients needn't travel for various dental needs, since we provide general, cosmetic, and restorative care, all under one roof! And our hours of operation allow our busy patients to be treated at a time that suits them best."
When she's not helping her patients improve their smiles, Lucy loves spending time with her husband and daughter. "Family moments are priceless," she says.
Maggie McGregor, R.D.H.
"A patient's comfort in the dental office always comes first."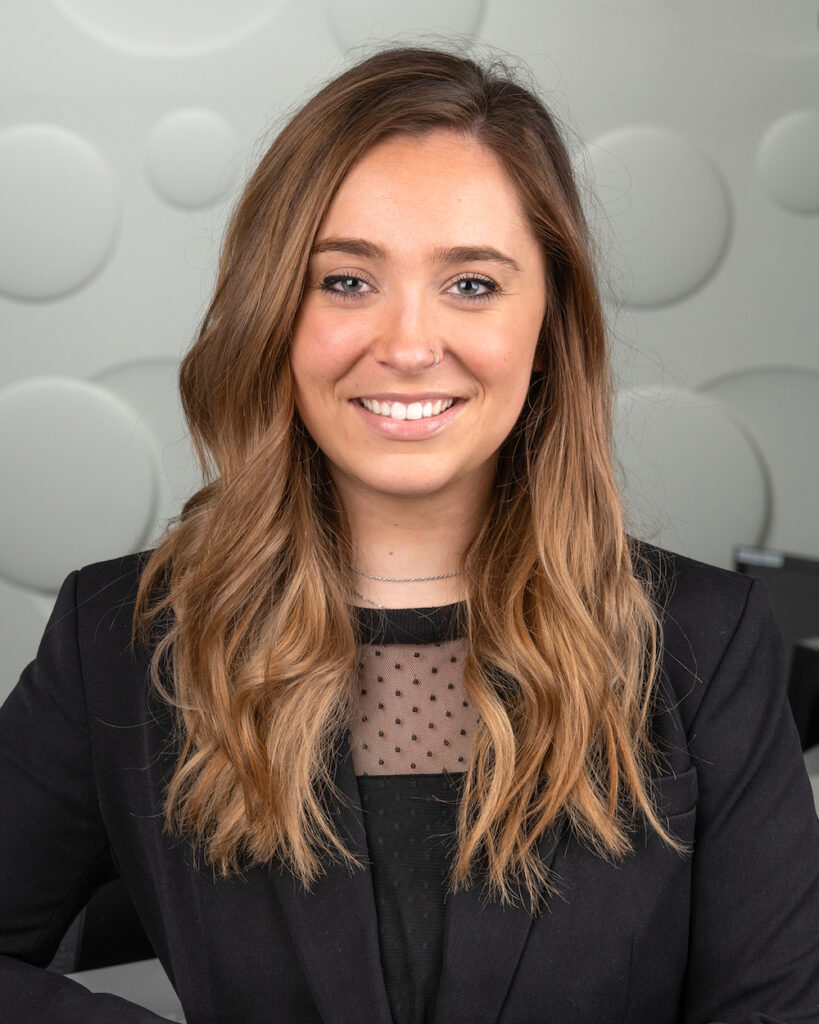 Maggie McGregor's daily activities include dental cleanings, sterilization, and building patient relationship. The Mount Ida College graduate, who joined us in 2019, is certified in local anesthesia, CPR, and OSHA.
"I believe it is important to provide individualized care to each patient whole meeting the highest standards possible," she says. I will do everything within my power to insure that each of my patients obtain professional, top-quality care."
About her co-workers, Maggie says: "Each team member wants each other to succeed every day. This requires patience and communication, which are priorities here."
Maggie is greatly gratified by her patients' appreciation of her care. "Building a relationship based on trust and honesty is so rewarding," she says.
In her spare time, she enjoys traveling, cooking, and motorcycle riding with her friends.
Thu Huynh, R.D.H.
"I thrive on educating my patients on the oral-systemic link and its importance. The mouth is the gateway to the body."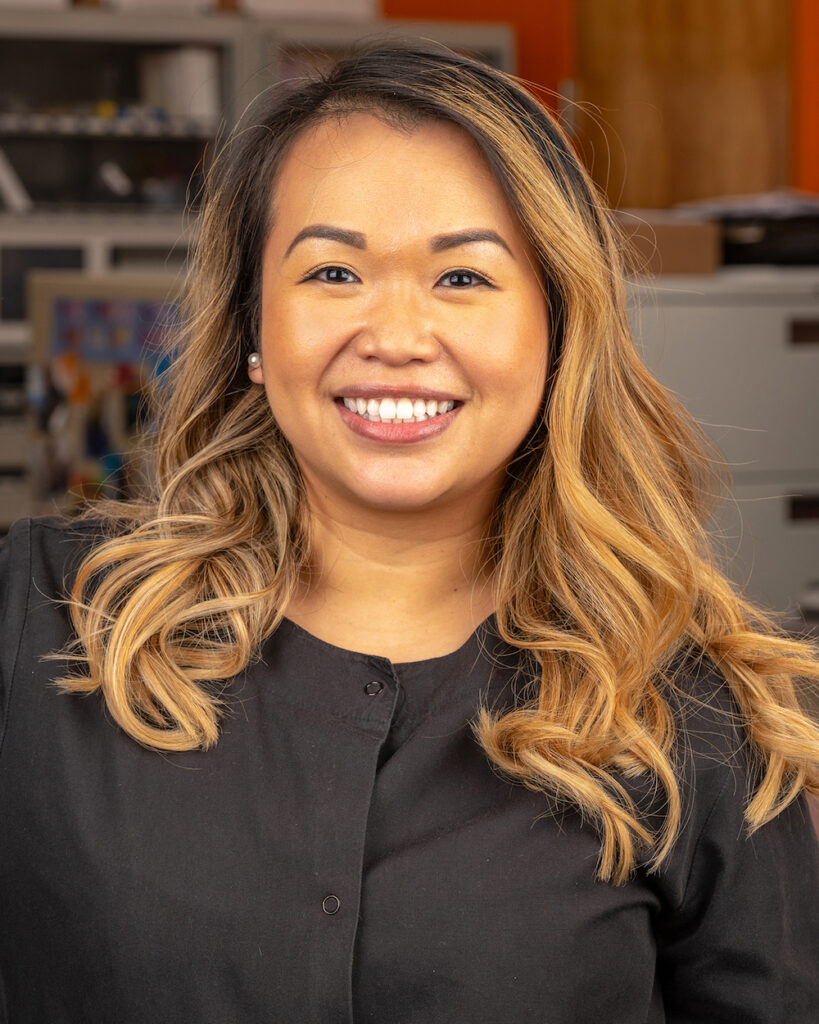 In the field since 2010, Thu Huynh joined us in 2018. She earned her Bachelor's Degree in biotechnology with a minor in chemistry at Worcester State University, and her Registered Dental Hygienist's Certificate from Quinsigamond Community College.
"I treat each patient as if I was sitting in that chair," Thu says, "whether it's a two-year-old's first dental visit or a ninety-years young patient."
"Our team consists of experts in the field, aided by the most up-to-date- technology," she continues.
A football fan, Thu enjoys spending quality time with her family, including her two children, as well as cooking, and karaoke-singing.
Denola Jaupaj, R.D.H, B.S.D.H.
"The best feeling is knowing that my patients will not only have a clean and healthy smile after their visit, but will continue to properly take care of their dental hygiene thereafter."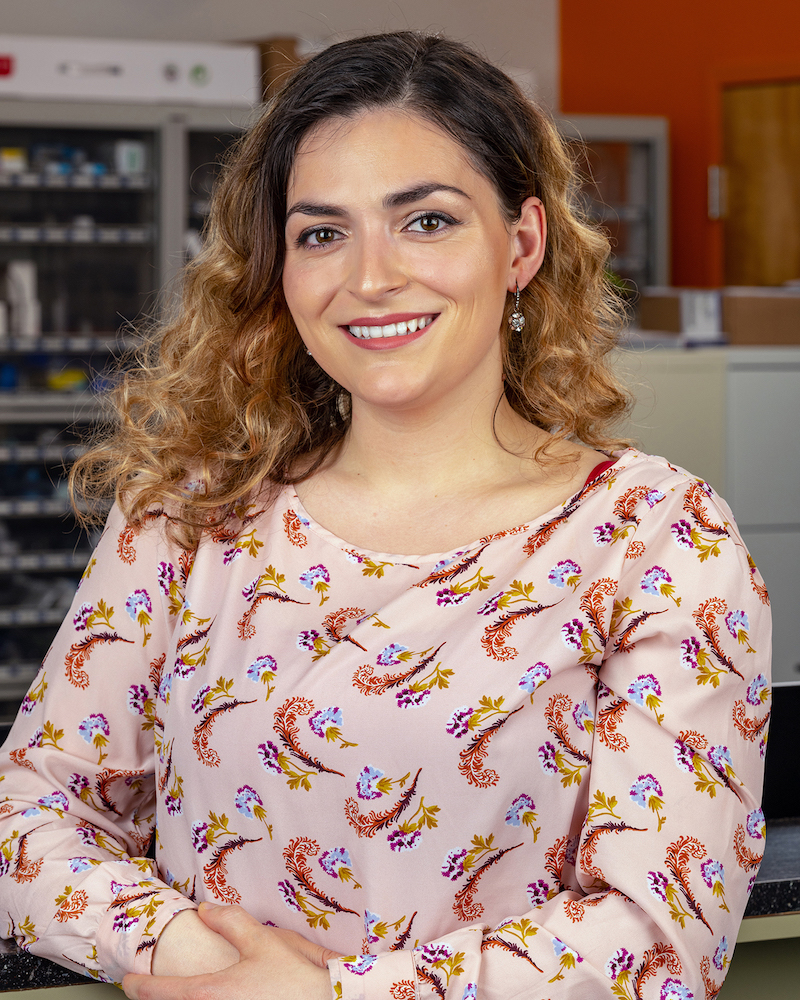 With a Bachelor's of Science Degree in Dental Hygiene from Mount Ida College, Denola Jaupaj has worked in the field since 2015. She joined our team in 2017.
"I promise to provide every patient with specialized treatment to the highest standard of care," she says. "I will continue to further educate myself in order to provide every patient with the most update treatment."
Denola's work includes reviewing medical histories, taking radiographs, periodontal and dental charting, prophylaxis, periodontal therapy, and fluoride treatments and sealants for children.
"From my first day here I felt like a part of the family," she says. "We treat each other – and, of course, our patients – the way we'd like to be treated ourselves."
She continues: "Our doctors, hygienists, dental assistants, and other team members consistently strive for the best patient care possible…we put in 100% each and every day."
When she is not working, Denola loves spending time with her husband and two daughters. The family enjoys mini road trips throughout New England, as well as more extensive travel throughout Europe.
Nga Pham, R.D.H.
"It's amazing to work with patients from all walks of life, backgrounds, and cultures."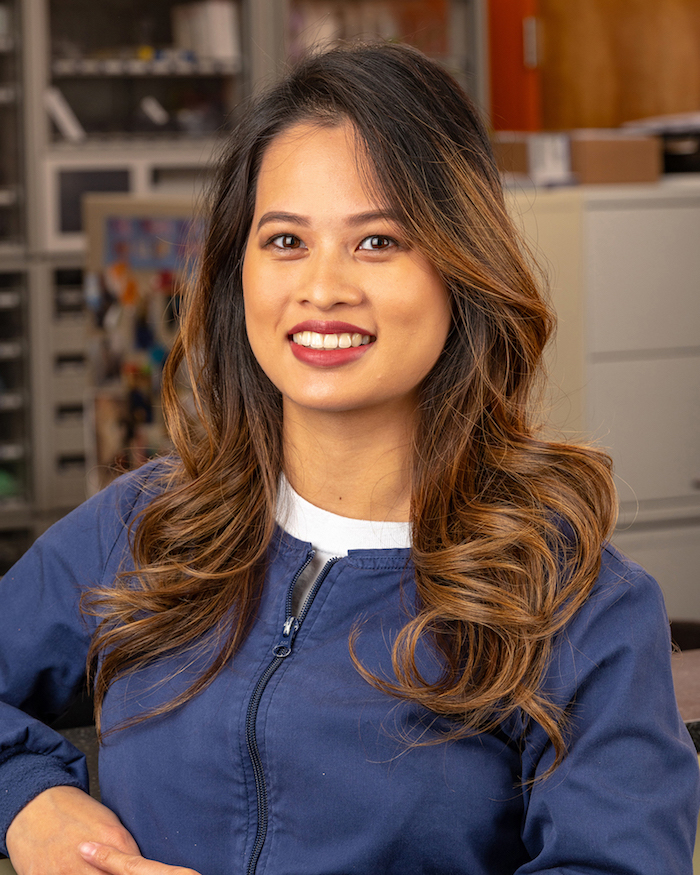 A professional in the field since 2016, Nga Pham joined us in 2018. A graduate of Worcester State University with a Bachelor's Degree in Community Health, she received her degree in Dental Hygiene from Mount Wachusetts Community College.
"My goal is to always be professional, responsible, and caring, while educating each patient on the importance of better oral health care," she says.
Her duties include treating patients and working with the doctors to create the best treatment plans, helping the Dental Assistants to sterilize instruments, as well as stepping in when needed to help translate for our Vietnamese patients.
"We're a very diversified team," she says. "Just like our patients, our staff members come from many different backgrounds. Currently we have members fluent in Arabic, Albanian, Greek, Spanish, and Vietnamese."
In her spare time, Nga enjoys cooking, exploring new restaurants, and traveling.
Michael Araujo, R.D.H.
"I want patients to feel at home here."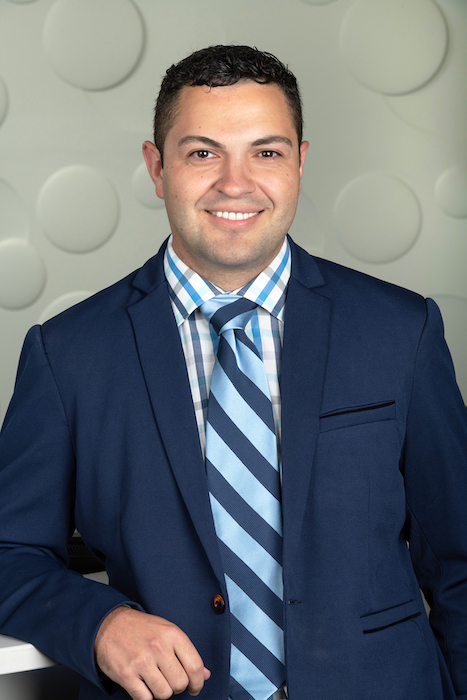 With us since 2019, Michael Araujo has been a Registered Dental Hygienist since 2017. He trained at Massachusetts College of Pharmacy and Health Science's Forsyth School of Dental Hygiene and is certified in local anesthesia.
"Patients should leave their appointments feeling well informed and confident that they've received the best care possible," he says.
Michael's many and varied activities include making dental assessments, cleanings, sterilization, anesthesia sealants, impressions, inventory, and temporary restorations.
"Our patients enjoy the upbeat, warm, and caring experience they have with highly skilled professionals," he says.
After working hours, Michael enjoys playing the piano, fishing, movies, video games, and spending time with family and friends.
I would highly recommend Mike at New England Dental. He was very thorough and did a great job cleaning my teeth!!

Asia Andrew

November 08, 2019

12345
More Reviews