Tricia Demac, R.D.H.
Dental Hygienist Tricia Demac boasts over twenty-five years in the field and joined us in 2010. Her certifications include: local anesthesia, Advanced Non-Surgical Periodontal Therapy, and Zoom!® teeth whitening.
"It's my job — and my pleasure! — to listen to my patients, understand their needs and desires, educate them, and provide them with the best dental care possible," she says.
About the practice, she continues: "The team at New England Dental Group is not only top-notch in education, skills and technology…we are warm, caring people with a simple goal: to make our patients happy and healthy!
Tricia currently resides in Shrewsbury with her two daughters and enjoys home remodeling projects, traveling, reading and exercising in her spare time.
"Our goal? Simple: to make our patients happy and healthy!"
Caitlyn McBride, R.D.H
Caitlyn joined our team in 2012. She is certified in Advanced Non-Surgical Periodontal Therapy, Local Anesthesia, CPR, OSHA, and Zoom!® whitening treatments.
Her patient care philosophy? "To give my patients more than `just a cleaning,'" she says, "and to see each patient as a unique individual, deserving the healthiest and most attractive smiles."
"I'm very proud to be a member of this team," Caitlyn says. "I love the patients, the doctors and other staff members, and the amazingly high standards of care this practice sets."
She adds: "And the feeling I get when I know I've helped someone become healthier…or even overcome a dental phobia? It's priceless!"
Considering our practice? Caitlyn says: "You'll be treated like family…and it will be the most fun you could possibly imagine having at a dental office!"
When not working, Caitlyn treasures her time with loved ones, and enjoys hiking, fishing, snowboarding, and performing hula hoop tricks!
"We treat our patients like family!"
Priya Patel, R.D.H.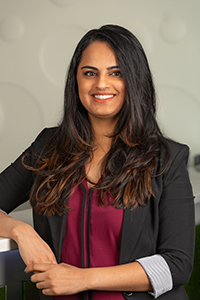 Priya Patel has been a registered dental hygienist since 2014. A graduate of MCPHS University, Priya has been with us since 2018.
"I believe educating patients on proper oral health, along with providing the best care available is essential in our field," she says. "And at New England Dental Group, I'm proud to say that we do just that."
Priya loves her job…she feels that she is rewarded by both her patients and her fellow co-workers.
"Access to a great team…a team of people who really care about their patients…are just two reasons why I'd recommend anybody to visit our offices. We listen to you! Give us a try," she urges, "and you won't regret it!"
Priya loves spending time hanging out with her family…and curling up with a good novel.
"Seeing the most frightened patients leave happy and at ease is priceless!"
Wendy Shippee, R.D.H.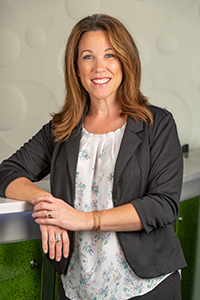 Wendy Shippee has worked in the field of dentistry since 1998, as a dental assistant, an orthodontic assistant, and a hygienist. She earned her Associate's Degree in Applied Science with a certification in Local Anesthesia from the Community College of Rhode Island. Wendy joined our team in 2018.
Her daily activities include reviewing patients' charts, adult/children prophylaxis, root planning and scaling, and periodontal maintenance.
"I enjoy working with everyone in the office," Wendy says. "We all work together to make our patients and their needs our top priority."
She adds: "I love educating my patients on their oral health and working with them to find the best approach that personally works for them, ensuring the best oral health care."
When not working, Wendy enjoys spending time with her husband, their three children, and grandson, along with riding motorcycles and other outdoor activities.
"Everything — from the waiting room to the dental equipment we use — is state of the art and all in a comfortable, modern, and friendly atmosphere."
Dieter Kuhlka, R.D.H.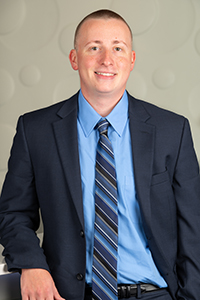 With two bachelor's degrees — one in Dental Hygiene from the Forsyth School of Dental Hygiene and another in Biology from Stonehill College — Dieter Kuhlka is also licensed in local anesthesia. He joined the practice in 2018.
"I strongly believe that education is a key component to improving patient's oral health," he says. Educating patients on the most effective ways to prevent disease is so important."
Dieter enjoys working in an environment that makes the overall health of our patients a priority. "The health of the mouth impacts the health of the entire body," he says.
Dieter enjoys connecting with patients on a personal level and getting to know them. He strives to provide answers to questions and to communicate with the patients about treatment, as well as helping them improve their oral health habits. Among his daily activities are taking radiographs, evaluating periodontal health, and providing a clean oral environment.
"The staff at New England Dental group really cares about the health of each patient," he says, "and that's important to me. And I know our patients appreciate the fact that our practice provides for all our patients' needs under one roof."
Dieter enjoys an active life. An avid hiker and skier, he loves spending time with friends and family.
"I strongly believe that patient education is key to improving oral health."
Carla Ribeiro
Carla received her associate's degree in Dental Hygiene from Quinsigamond Community College where she graduated with high honors as well as on the college's merit list. She has been working in the dental field for three years and joined the team at New England Dental Group in 2016.
Carla's patient philosophy is that every patient deserves honesty, respect, and the best possible care for their oral health. She enjoys the team atmosphere and the attention to detail that each of the dentists and team members at NEDG has. She believes everyone deserves a great experience in the dental office, even if it was as simple as making them laugh.
As a hygienist, her focus is to create an individualized treatment plan for each patient. She believes the clean environment and the state-of-the-art equipment add value to the patient's experience at the dentist because they know they are getting the best treatment possible.
In her free time Carla enjoys spending time with her family, playing volleyball, going to church, exercising and traveling. She believes life is too short not to enjoy it!
Amanda Brooks
Amanda has been in the dental field for over ten years. She began as a dental assistant, which she practiced for five years before she became a dental hygienist about five years ago. She attended Quinsigamond Community College where she received a certificate in dental assisting and an associate's in science. She recently joined the team at NEDG in the summer of 2017 and already feels like a part of the family.
As a Dental Hygienist, Amanda strives to provide every patient with unique treatment while following the highest standard of care. She continues to educate herself in order to provide every patient with the most updated treatment. Her desire to help others is reflected in her routine practice of dental hygiene, in hopes to improve not only the patient's oral health, but their overall health as well. She aims to provide each of her patients with a friendship built upon trust, honesty, and privacy in hopes to enhance her patients dental experience.
In her free time Amanda enjoys traveling anytime she gets the chance, snowboarding, and spending time with her family and friends. She also has a dog, Dozer, and three kitties.
Aleisha Berthiaume
Aleisha attended Mount Wachusett Community College where she received her Associate of Science in Dental Hygiene. She has over three years of dental experience and has been a team member at New England Dental Group since 2016.
Aleisha believes in providing the highest quality care that is tailored to each patient. Her patients feel comfortable and at ease knowing they are getting the best care possible with state-of-the-art equipment in a clean, modern environment. She enjoys teaching patients about oral hygiene.
In her free time Aleisha enjoys being active, hiking, kayaking, and exercising. She also enjoys spending time with her friends and family as well as traveling to new places. In the summer, she likes to scuba dive and ride motorcycles.
Caitlin Bravo
Caitlin has been a dental hygienist since 2014 and has worked as a dental and orthodontic assistant since 2005. She joined the team at NEDG in the summer of 2017.
She strives to give her patients the best care possible. She believes that as a hygienist she is an educator as well as a clinician, and she commits to help guide each of her patients through their needs of oral health, including prevention and treatment of oral disease. She enjoys getting to know each of her patients personally because it allows them to build camaraderie and focus in on their personalized treatment plans.
In her spare time she enjoys spending time her husband and one-year-old son. They enjoy spending their time together outdoors walking on the beach, especially while it's nice out.