Meet Dr. Amir Fereidouni, D.M.D., C.A.G.S.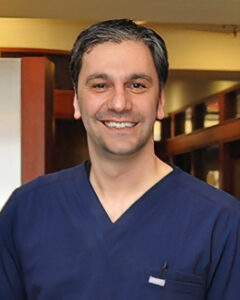 Dr. Amir Fereidouni moved to Boston from Nuerenberg, Germany, and graduated from Boston University School of Dental Medicine. He also completed a post-graduate specialty program at Boston University with the Department of Dental Implantology.
Dr. Amir Fereidouni also mentors and teaches students at Boston University Dental School through lectures on various topics in Dental Implantology. Whenever there is an opportunity, he enjoys traveling and learning about the latest in dental care technology from other dentists and leaders in the field.
Outside of work, Dr. Amir Fereidouni is passionate about soccer, enjoying good and simple food, and spending time with family and friends.