Meet Dr. Andrew Kurban, D.D.S., F.A.G.D.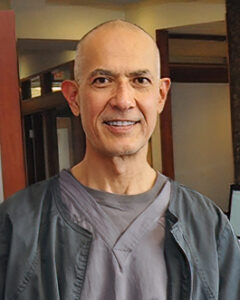 Dr. Andrew Kurban graduated from Baltimore College of Dental Surgery at the University of Maryland Dental School in 1983, and moved to Boston soon after. While Dr. Kurban's primary focus is the dental health of his patients, he also enjoys teaching, and has been part of the faculty at Harvard School of Dental Medicine for more than 12 years.
Dr. Kurban is passionate about helping the underprivileged, and has donated countless hours traveling the globe to treat handicapped and disfigured children with his Medical Missions for Children organization, which he co-founded in 1990. In 2009, Dr. Kurban and his daughter Carina also established 1for3.org, a non-profit organization that provides access to clean water in Rwanda (Africa) and Antigua (Guatemala).
Dr. Kurban resides in Boston with his wife Gina, and their children Carina, AJ, and Catya, who often join him on missions overseas. He loves cooking, traveling, music, yoga and martial arts.