Meet Dr. Iham Gammas, D.M.D., A.B.O.I./I.D Diplomate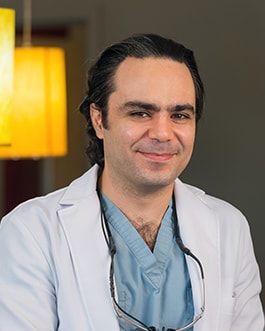 With our team since 2009, Dr. Gammas received his training at the Boston University School of Dental Medicine.
A member of the International Congress of Oral Implantology, he is a Fellow of the International Academy of Dental Implantology, and an Associate Fellow of the American Academy of Implant Dentistry. Dr. Gammas is dedicated to ongoing education, staying on the leading edge of new technologies in order to provide his patients with the best possible care.