Meet Dr. Patrick Huynh, D.M.D.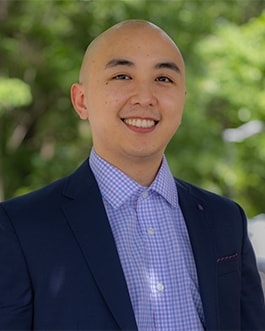 With our team since 2021, San Jose native Dr. Patrick Huynh earned his Bachelor of Science degree from the University of California, San Diego, majoring in Biological Sciences. From there, he studied at Tufts University School of Dental Medicine, obtaining his Doctor of Dental Medicine degree.
Specializing in cosmetic dentistry, Dr. Huynh regularly takes continuing education courses focusing on the latest technologies in implantology, prosthodontics, and aesthetic restorative techniques. He has dedicated much time in humanitarian mission trips.
An active member of the Massachusetts Dental Society, the Academy of General Dentistry, and the American Dental Association, Dr. Huynh's goal is to help create healthy and beautiful smiles for his patients.
In his spare time, he enjoys videography, graphic novels, and films within the horror genre.