Delmira Colindres
Patient Coordinator Delmira Colindres brings over twenty five years experience in the dental field to New England Dental Group. She is bilingual; being fluent in both English and Spanish. Delmira has also earned a certification in ExperDent/Mercer Leadership in Dentistry.
"I love my work," says Delmira. "Helping people become healthier and happier never ceases to satisfy me. We have the greatest team in the world, as far as I'm concerned. The office atmosphere is warm and inviting, while our technology is as good as it gets."
When not motivating the team, managing the office, and interacting with patients, Delmira loves to read, work out, and meet up with friends for dinner.
Delmira's philosophy is simple but valuable: "Put the
patient first!"
Diane Jensen
Diane's thirteen-plus years of experience in the field gives her the know-how to effectively coordinate the myriad of details often involved in patient care — from scheduling visits, to smoothing out insurance issues and everything in between.
Diane, who has lived in Marlborough since 1985, is a familiar face to our local clientele. At the same time, she loves welcoming patients from out of the area. "When I first joined the team," she says, "I was amazed at how far patients would travel to see us. Not anymore. The doctors and other professionals here definitely make it worth the trip!"
When her working day is complete, Diane likes to play racquetball, hike with her dog, or curl up with a good book. She also loves to travel.
"My job is to help make your visits to us enjoyable."
Kathleen Gurney
Treatment Coordinator Kathleen Gurney brings over 30 years of experience in the dental field to our practice. Kathleen graduated from Becker College with a Bachelor of Science. She attended Dental Assistant School at Springfield Tech. She is certified in CPR and OSHA.
She resides in Auburn, Massachusetts, and enjoys walking, working out, reading, and vacationing with her family.
Melissa Mazariegos
Melissa has been working in the dental field for over four years and has been a team member at New England Dental Group since 2014. She began at NEDG as a dental assistant then transitioned to being an insurance coordinator. Melissa received her degree from the Porter and Chester Institute, and is certified in DANB, OSHA, CPR, and Care Credit. Melissa works closely with insurance companies, processing claims, posting payments, and meeting with patients to assist with any insurance issues.
Melissa believes that every patient receives the best care possible. Her trust in all of the dental team members stems from the fact that she knows each member is committed to serving every patient with respect, attentive care and thorough dental work. Melissa derives great pleasure from witnessing the confidence and happiness of the patient once they have achieved their goal of a beautiful smile.
Her hobbies include decorating for parties, spending time with her family and friends, going to the gym, being a huge football fan and rooting for the New England Patriots.
Gabriela Morin
Gabriela has been with the team at New England Dental Group since 2015. She helps patients understand the procedures they will be undergoing, the way their insurance works and any other questions they might have. She believes patients should have the best and most comfortable experience. That experience begins when they walk through the door at the New England Dental Group where they are always greeted with a smile and a friendly face. Her goal is to maintain that experience which is why so many patients at NEDG feel like family.
Gabriela enjoys working with all her colleagues at NEDG as it is very special to work with and be part of a team that genuinely cares about the patients. She loves when a patient says: "I used to hate going to the dentist until I came to NEDG." When in the office Gabriela works on scheduling appointments, checking insurance, making phone calls and her favorite task: baking cookies for the patients.
In her free time Gabriela enjoys spending time with her husband and two daughters. One of her hobbies includes decorating parties which she does with all homemade decorations.
Colleen Holohan
Colleen has worked as an administrator in the dental field for over 12 years. She joined the team at NEDG in May 2017.
Colleen believes every patient deserves the best care possible. She enjoys helping the patients with explanation and understanding of all care being advised and provided, and does not make any patient leave without this understanding.
When she is not at work, Colleen enjoys spending time with her children and talking about their days. She also enjoys weekend motorcycle rides with friends, kayaking, and bodybuilding.
Tori Bourque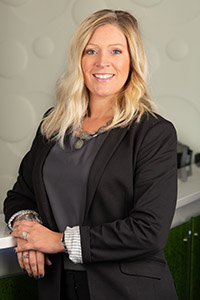 Working in the dental field since 2016, Tori Bourque joined our team in 2017. "I love interacting with the best co-workers, and with interesting people every day," she says. "And it's a pleasure to help patients receive the best care available, and to put those who are anxious about their treatment at ease."
Tori's description of her daily routine includes greeting patients, discussing treatment and finance options, working with insurance companies…and making people smile!
"Our confident, knowledgeable doctors and staff members make sure our patients understand their treatment and why they need it…all in a very comfortable atmosphere filled with friendly faces," she says.
After hours, Tori enjoys spending time with her husband, her family, (including their dog), and visiting their family's second home in New Hampshire's beautiful White Mountains area.
"My goals are simple: making sure our patients are comfortable…and leave with a smile!"
Samantha McGillis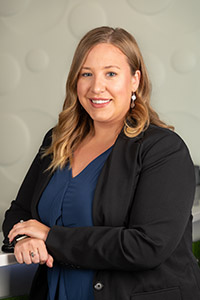 Samantha McGillis has worked in the dental field since 2014, and has been a part of our team since 2018. Her many duties include answering the phone, scheduling appointments, and working with insurance companies.
"I enjoy welcoming each one of our patients into our office," she says. "As a member of the front team, it is important for me to connect with our patients and to make sure any questions or concerns are addressed before and after each visit. It's truly rewarding when patients leave satisfied with their care."
She adds: "At New England Dental Group, we work together as a team to accomplish high-quality patient care.
After office hours, Samantha enjoys listening to music, cooking, outdoor activities, spending time with her family, and going on road trips with friends.
"Patients enjoy coming to our offices simply because we care, not just about their dental health, but also their overall health."
Contact Us
If you would like more information on our team and the general, restorative, and cosmetic dentistry procedures we offer here at New England Dental Group, or if you would like to schedule an appointment, please contact us today.