Kate Barron - Team Leader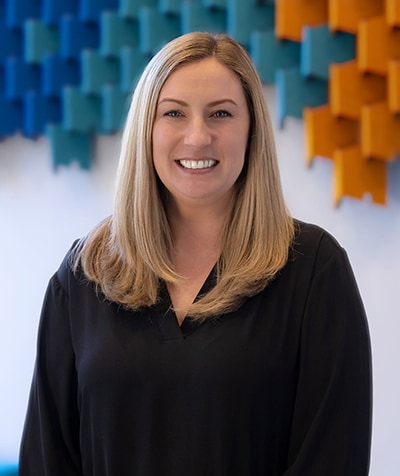 With the practice since 2021, Kate Barron entered the dental field in 2020. "The staff here is wonderful, talented, and caring," she says. "And with the amazing technology we have to work with, it's no wonder people choose our practice." Kate's day-to-day activities include interfacing with insurance companies, treatment planning, and a variety of administrative tasks.
An outdoor enthusiast, Kate enjoys time spent on the Maine beaches with her family — including her husband, children, and dogs — and friends.
Wendy Chase - Team Leader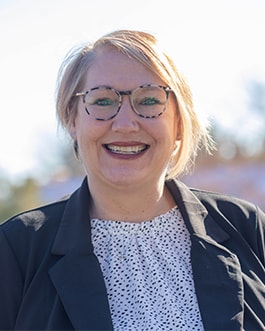 Working in the dental health field since 1986, Wendy Chase joined us in 2022. "The teamwork atmosphere here is wonderful," she says. "It results in exceptional care for our patients."
Among her many activities, Wendy helps handle the phone and is involved with treatment planning and checking patients in and out. "[Patients] love our modern offices, state-of-the-art technology, and – above all – the friendly faces they see."
After office hours, you might find Wendy with family and friends at the beach in the summer, and snowmobiling in the winter. She also loves to travel.
MELISSA MAZARIEGOS - Team Leader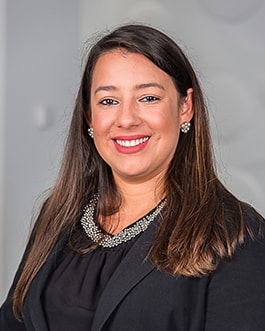 Melissa has been working in the dental field for over four years and has been a team member at New England Dental Group since 2014. She began at NEDG as a dental assistant then transitioned to being an insurance coordinator. Melissa received her degree from the Porter and Chester Institute, and is certified in DANB, OSHA, CPR, and Care Credit. Melissa works closely with insurance companies, processing claims, posting payments, and meeting with patients to assist with any insurance issues.
Melissa believes that every patient receives the best care possible. Her trust in all of the dental team members stems from the fact that she knows each member is committed to serving every patient with respect, attentive care and thorough dental work. Melissa derives great pleasure from witnessing the confidence and happiness of the patient once they have achieved their goal of a beautiful smile.
Her hobbies include decorating for parties, spending time with her family and friends, going to the gym, being a huge football fan, and rooting for the New England Patriots.
GABRIELA MORIN - Team Leader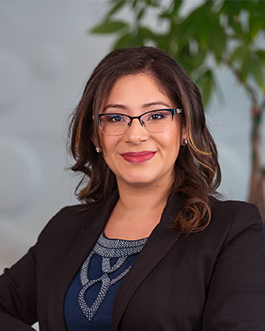 Gabriela has been with the team at New England Dental Group since 2015. She helps patients understand the procedures they will be undergoing, the way their insurance works and any other questions they might have. She believes patients should have the best and most comfortable experience. That experience begins when they walk through the door at the New England Dental Group where they are always greeted with a smile and a friendly face. Her goal is to maintain that experience which is why so many patients at NEDG feel like family.
Gabriela enjoys working with all her colleagues at NEDG as it is very special to work with and be part of a team that genuinely cares about the patients. She loves when a patient says: "I used to hate going to the dentist until I came to NEDG." When in the office Gabriela works on scheduling appointments, checking insurance, making phone calls and her favorite task: baking cookies for the patients.
In her free time, Gabriela enjoys spending time with her husband and two daughters. One of her hobbies includes decorating parties which she does with all-homemade decorations.
Kat Decot - Team Leader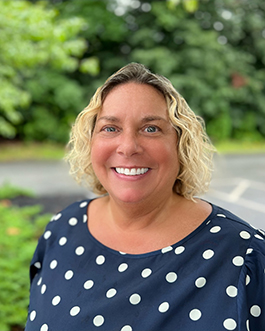 Working in the field since 2001, Kat Decot joined us in 2020. She schedules appointments, works with insurance companies, reviews patients' treatment plans, and keeps the lines of communication open between the front desk team and clinical staff.
"I believe in establishing a rapport with our patients by being true to my word, through integrity and honesty. I strive to provide an atmosphere where the patients feel welcomed and at ease," she says.
About the practice, she says: "Our dynamic team is amazing, projecting that positivity so reflective in how we care for our patients."
Kat adds: "I look forward to the daily patient interaction, knowing that collectively we are brightening their smiles by motivating them through education."
In her off hours, Kat enjoys spending time with her teenage daughter, taking long walks with her black Labrador retriever, cheering for her home towns sports teams with her fiancé, and enjoying her "She Shed" by her pool with family and friends.
Polyanne Veloso - Team Leader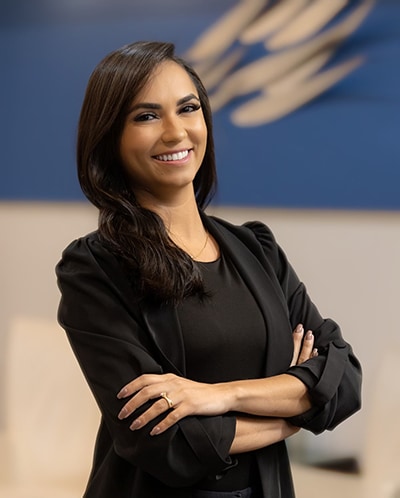 Working in the dental field since 2009, Polyanne Veloso joined us in 2022. "I treasure the relationships I've made with my co-workers," she says. "They're like family to me."
Polyanne's busy days include scheduling, payroll, billing and interacting with insurance providers, coordinating treatment activities, and managing the schedules of her co-workers.
"Knowing that my care can, and does, help a patient through a challenging time is so rewarding," she says.
When not working, Polyanne loves being with her husband and their two cats. Whenever the opportunity arises, the couple enjoys spending time with their parents, brothers and sisters, and friends.
BRITTNEY GORDISH - Team Leader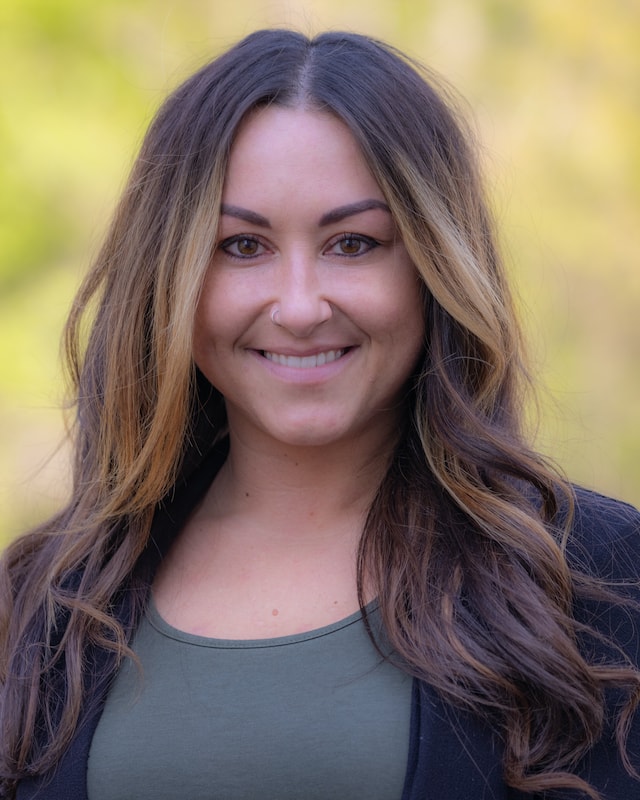 Brittney joined the practice in 2014. She attended Worcester State University for two years, and then went on to the Porter & Chester Institute where she received her Certificate Degree in Dental Assisting.
"Like all of us, I think it's important to greet patients in a friendly manner, putting them immediately at ease," Brittney says.
GENTA PANAJOTI - Team Leader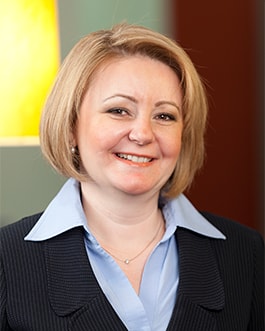 With the practice since 1996, Genta is as passionate about our patients' smiles as she is about her own.
"Greeting and treating our patients like family members is my greatest professional joy," she says.
Genta holds a Bachelor of Arts in history from the University of Tirana and served on the faculty of History and Philology there. Fluent in English, Albanian, and Greek, Genta enjoys spending time with her family in Worcester, Massachusetts, which includes her husband, two children, and their dog.
Bianca Dulkis - Team Leader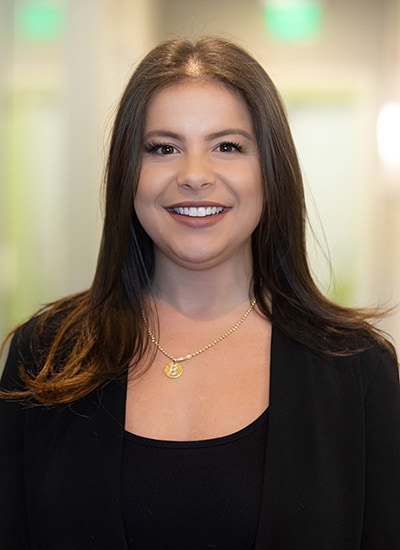 Working in the field since 2019, Bianca Dulkis joined us in 2022, bringing, along with her life experience, a degree in Family and Community Studies from Merrimack College in Massachusetts. Her attitude reflects her work. As she puts it:
"In order for patients to gain trust and loyalty," she says, "they should be treated with the same care that you and I would provide to our own family and friends. By doing this, we allow patients to look and feel their best."
Bianca enjoys building relationships with our patients. And she holds her co-workers in high esteem. "They're like family, and I look forward to working with them every day."
She spends much of her time presenting, and carefully explaining, treatment plans to our patients. As a team leader, she believes in "leading by example."
When not working, Bianca enjoys working out, spending time with Oozie, her French Bulldog, and vacationing with her husband.
JEILIN GARRIDO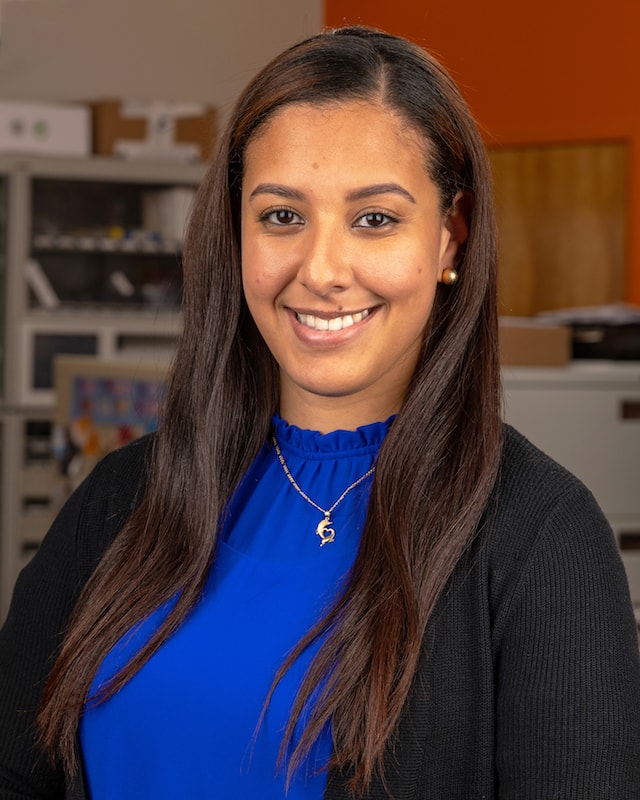 A member of our team since 2017, Jeilin has been a dental professional since 2013. She received her training in Venezuela.
"I believe that everyone deserves to be treated with the best care and utmost respect," she says. "My priority is to make each one feel welcome, experience a stress-free visit, and a happy good-bye."
Among Jeilin's duties are greeting patients, acting as interpreter when needed, scheduling appointments, and explaining benefits, treatment plans and various services to patients.
"In our practice, excellence is always the Number One Priority," Jeilin says. "Doctors, Hygienists, Assistants, Coordinators – we all aim for the complete well-being and comfort of each individual. And our multilingual abilities enable our patients to express themselves clearly."
An avid outdoor enthusiast, Jeilin enjoys camping, exploring, and spending quality time with her family.
Regina Moulton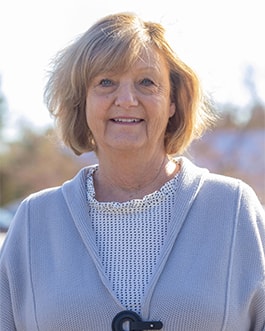 Having worked in the dental health field since 1987, Regina Moulton joined our team in 2022. She trained at Concord's NHTI as a Certified Dental Assistant.
"I love making our patients feel welcome and comfortable…with a little humor," she says. Regina's daily routine includes greeting patients, checking them in and out, and handling telephone inquiries. "Patients appreciate our beautiful and comfortable space and the friendliness of our staff."
In her spare time, Regina loves gardening, kayaking, and spending time with her children and grandchild.
Madison Martines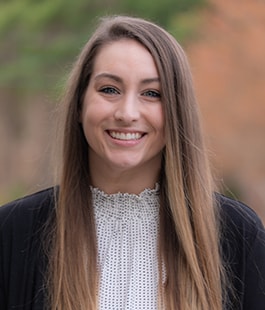 Madison Martines has always been fascinated by the health-care field, particularly in the oral health area. She joined our team in 2020, with a degree from Roger Williams University in Bristol, Rhode Island. "My consistent aim is to offer patients the best possible treatment options…not just a diagnosis," she says. "It's a pleasure working with like-minded people who are just as focused on the patient's positive experience." Among her daily activities are checking patients in, presenting them with treatment plans, and making sure they are completely satisfied with their visits. "My fellow team-members help make this an achievable goal," she explains. "Everyone — doctors, assistants, and hygienists — is attentive to detail, precision, and perfection. They're wonderful!"
Outside office hours, Madison indulges her passion for animals — she considers her dog to be her best friend — along with playing softball on her town's league, and most of all, making happy memories with friends and family.
Colleen Mahoney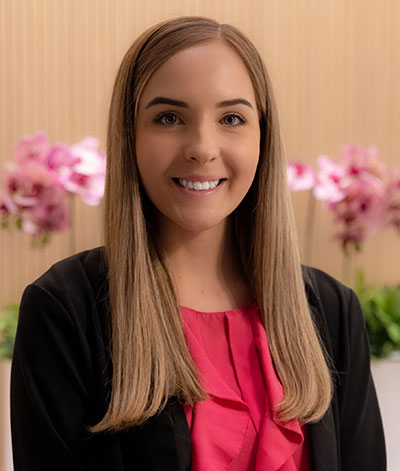 A graduate of Johnson & Wales University in Providence, Rhode Island, Colleen Mahoney joined our team in 2022.
"Everyone here truly cares about the patient experience," she says. "It's motivating. I have so much confidence in the abilities of my teammates and the doctors.
Colleen works closely with the doctors to determine treatment plans addressing dental health needs while maximizing insurance benefits. She simplifies the often intimidating and complex aspects of insurance coverage for her patients, while managing treatment schedules and addressing patient concerns and requests.
"I love when we change a patient's opinion on dental care," she says. The most fulfilling part of my work is seeing patients' confidence improve during and after treatment. And it's so gratifying to know that our work has positively impacted their lives, beyond the office."
Colleen appreciates the practice's warm and welcoming environment, along with its top-rated technology and highly skilled doctors spanning multiple specialties, all under one roof. She also values the transparency of the team. "From the front desk to the clinical staff, we make sure our patients are well-informed and comfortable," she says.
In her free time, Colleen enjoys the beaches of her native South Shore, along with spending time with family and friends.
Lindsay Marin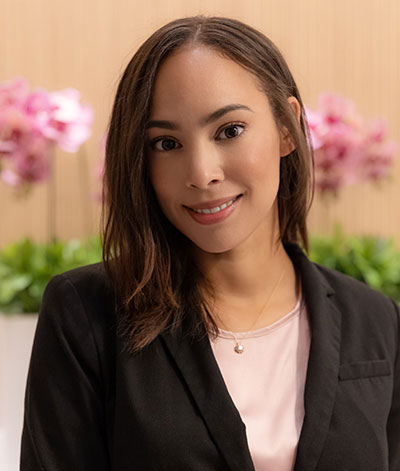 Bringing years of experience as a medical front desk administrator, Lindsay Marin joined our team in 2022. "I strive to be kind, respectful, and compassionate with our patients," she says, adding "to treat them like they're the very best…because they are!"
Lindsay's busy days include answering calls, booking appointments, prepping schedules, and gathering information from various insurance providers to ensure the best care possible for our patients.
"I love making sure our patients are well taken care of, and going that extra mile to help them reach their goals. Seeing their transformation — and their increased confidence — is why I enjoy doing what I do," she says.
Lindsay appreciates the warm, family-like atmosphere of the practice, where the entire team strives to make sure patients are comfortable throughout each step of treatment. "We cover all dental specialties," she says, "so there is no need to refer anyone out of our practice…we can and do attend to all their needs right here!"
In her free time, Lindsay loves relaxing near a fire with a good book, exploring new places, and visiting North Conway, New Hampshire with her family.
Leonardo Amadei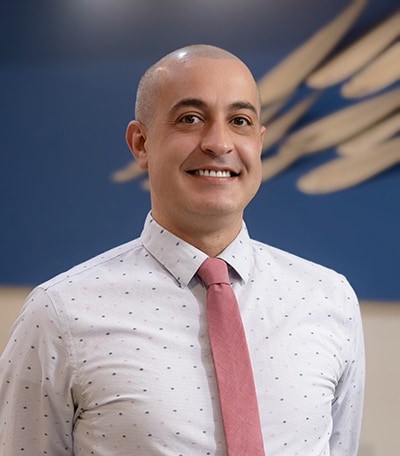 A dental office professional since 2005, Leonardo Amadei joined New England Dental Group in 2022.
"Seeing how much impact oral health has on a patient's overall well-being never ceases to amaze me," he says. "It's why I love my job."
Leonardo works with patients, insurance providers, and staff to make sure our patients' oral health is the best it can be — and remains so.
After office hours, he likes cooking and baking, reading, traveling, long walks in the city, and spending time with family and friends (which includes his cat).
Yvette Soto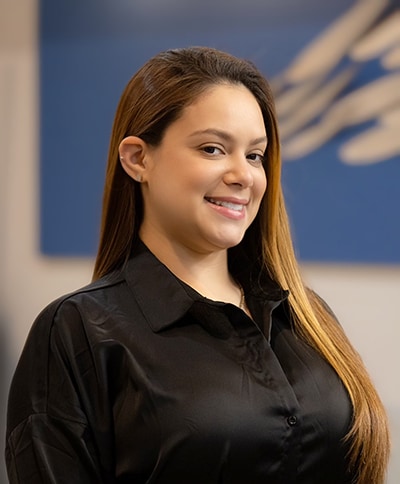 A professional in the field since 2015, Yvette Soto trained at Massachusetts' Porter and Chester Institute. She joined our practice in 2022.
Her busy day is spent in tasks designed to smooth the way for efficient and effective care, such as scheduling, follow-up, billing consultation, and interacting with insurance providers.
"When you are convinced that the reason for your job is the health and happiness of your patient," she says, "everything falls into place."
After working hours, Yvette enjoys cooking and spending time with her family.
Megi Bregu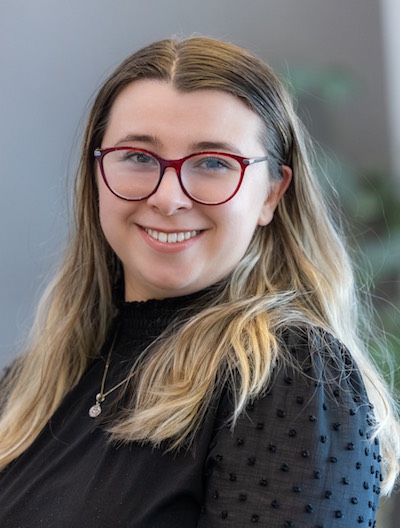 Each member of our team is uniquely responsible for the excellence we provide in patient care, and Megi Bregu is no exception. With us since 2022, her approach to her work is simple: "I care for our patients in the way I'd want someone to care for my family members."
"I'm convinced that the key to our success is listening to our patients," she says. "That way, we can understand their concerns and address them, and answer any questions they have in a completely understandable way."
Some of Megi's activities include communicating with insurance representatives on our patients' behalf, interacting with our treatment providers, presenting and explaining treatment plans, and coordinating appointments.
"Our patients appreciate the hospitality and kindness we offer," she says, "along with knowing that each of us is reading to go above and beyond for their benefit."
Outside of office hours, Megi enjoys spending time with her family and reading.
Madison Manning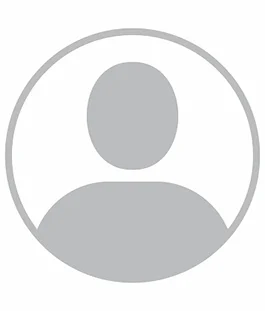 Working in the oral health care field since 2019, this former cosmetologist joined our team in 2023. Her philosophy? "Of course it's important that our patients get the care they need clinically. But equally important is that they are getting treated with the utmost respect and kindness as soon as they walk through the front door."
Madison's day-to-day activities include working with insurance companies, verifying coverage, making sure patients are fully prepared for their appointments, scheduling and presenting treatments plans to patients, and making sure they understand and feel comfortable with their upcoming experiences.
"I truly enjoy the family-like atmosphere here," she says. "Everyone works together as a team to make sure our patients receive the best care possible."
In Madison's opinion, "there are very few things worse than tooth pain…or feeling insecure about your smile. Seeing patients get the relief they deserve…and/or regaining their confidence in their smiles? That's what I enjoy most."
Outside of working hours, Madison enjoys spending quality time with friends and family, going anywhere with live music, and, as she puts it, "getting lost in a book."
Tay Gaston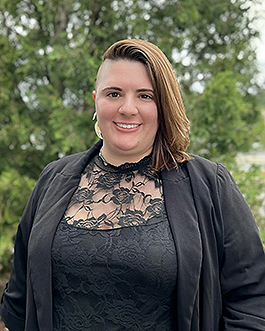 Taylor (Tay) Gaston joined our team in 2023. She is a Cum Laude Graduate of Framingham State University with a Bachelor of Arts Degree in Spanish. She is also a member of the Nu Theta Chapter of Sigma Delta Pi, the National Collegiate Hispanic Honor Society.
"I've passionately studied the Spanish language and Hispanic cultures for over 10 years," she tells us. "It's my goal to use the skills I've developed and the knowledge I've gained to help bridge language barriers and serve Spanish-speaking and Latinx communities."
Tay expounds on her goal by explaining: "Everyone has a right to health care; however language barriers can prove to be an obstacle people are hesitant to go up against. If I can make this experience less daunting for patients, even in the slightest, I will in a heartbeat. I want to be able to help patients in any way I can, whether it be as simple as a friendly smile or ensuring accessibility."
In addition to intensive patient interaction, Tay's day-to-day activities include making sure our doctors' and hygienists' schedules stay full and up-to-date.
About her co-workers, she says: "I've seen how the doctors, assistants, hygienists and treatment coordinators interact with patients and I've seen nothing but kindness and selfless concern."
Outside of working hours, Tay enjoys an occasional quiet day alone, reading. At other times, she likes spending time with friends and going to Renaissance fairs.
Victoria Teran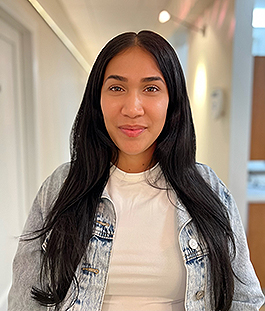 Working in the dental field since 2000, Victoria Teran joined us in 2023. She trained at New Hampshire Technical Institute (NHTI) in Concord, New Hampshire, earning an Associate's Degree.
Her philosophy is simple: "Treat patients — each one — as if they were friends or family members. Put their best health interests first. Never forget that a patient is a person."
Victoria spends much of her time interacting with patients either by phone or in person, interacting with insurance providers, and participating and explaining treatment plans.
"The service here is superb," she says. "With team members like ours, great smiles are inevitable!"
After office hours, Victoria can be often found in the kitchen…she loves to cook.
Melissa Nelson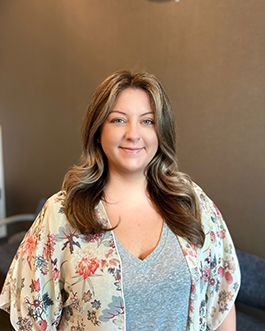 Active in the field since 2015, Melissa Nelson, having earned her credentials from Worcester's Porter and Chester Institute, worked as a Dental Assistant for seven years before joining us as a Treatment Coordinator in 2023. She has a particular interest in orthodontics and is grateful for our outstanding professionals in that area.
"Coming to work every day gives me a great feeling," she says. "Everyone — the front office coordinators, assistants, hygienists, doctors — is wonderful and eager to help each other. And that, ultimately, is so beneficial to our patients."
Melissa interfaces with each team member in order to accurately and clearly present and coordinate treatment plans. She also works with insurance companies on our patients' behalf.
"Patients — particularly new patients — often come in with a sense of apprehension," she observes, "only to leave completely at ease and smiling, knowing they are in good hands. It's a rewarding experience that never fails to satisfy me."
After work, Melissa is often rushing home to care for her dogs, visiting her niece and nephews, preparing and enjoying a delicious meal…or all three!
Lianny Vasquez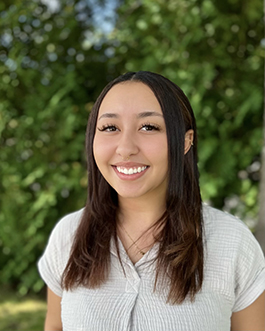 Bio Coming Soon
Chantelle Arias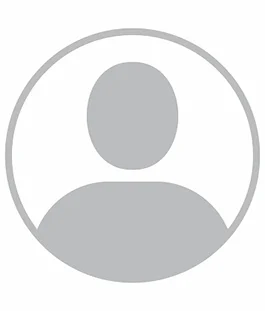 Bio Coming Soon