Minna Kim: Our Own April 15 Hero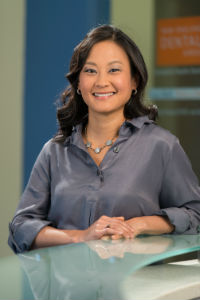 Heroism. It's a word we've been hearing a lot of in the wake of the attack on Boston on Marathon Day, April 15, 2013. From the runners to the onlookers to the first responders to the medical care people…the stories of heroism abound.
We have our own: Minna Kim, D.M.D.
Minna is an award-winning member of our team. Specializing in general and cosmetic dentistry, her patients love her. When she's not brightening their smiles, she enjoys triathlons, all outdoor activities, playing the violin, and traveling.
And this year she ran the Boston Marathon.
Why? To benefit an organization called "uAspire." uAspire, a nonprofit leader in the area of college affordability, has been helping students access higher education for over a quarter of a century. It's mission: to ensure that all young people have the financial information and resources necessary to find an affordable path to, and through, a post secondary education.
"I received a great education," says the Tufts University School of Dental Medicine grad. "So I wanted to give something back to other students."
Well played, Dr. Minna Kim. In our book, you're a champion.