Visit Our New Office in Chelmsford!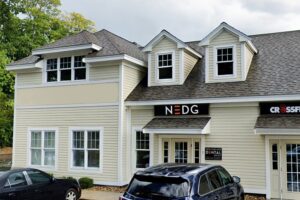 We are thrilled to announce New England Dental Group is expanding with a ninth office location! In addition to our recent office openings in Back Bay Boston and Londonderry, our team is joining the Chelmsford community with a new dental office in the historic town. For those of you local to Chelmsford or the surrounding area, you can find us at the following address:
290 Littleton Road, Unit 5
Chelmsford, MA 01824 
Our Chelmsford office will have the same high-quality offerings as our other dental offices throughout Massachusetts and New Hampshire, and we look forward to offering the NEDG experience at another convenient location. If you would like to set up an appointment at our new office, call us at (978) 256-3261 to contact us today!
For more information, please visit our page all about our Chelmsford dental office.