NEDG Expands with Office in Back Bay Boston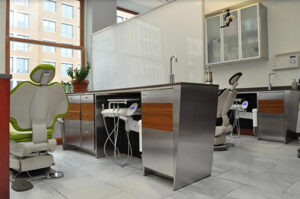 Our team at New England Dental Group strives to make getting dental care as convenient as possible, which is why we have several office locations around the greater Marlborough and Boston area. To serve our patients better, we are thrilled to announce we have opened an eighth location in Back Bay Boston! The new dental office is located at 811 Boylston St, 3rd Floor, Boston, MA 02116.
Our Back Bay practice location will offer the same high-quality dental care you have come to expect from NEDG — from routine treatments to restorative and cosmetic dentistry. Our team of dentists, hygienists, assistants, and treatment coordinators are committed to making your dental experience as pleasant as possible, and they look forward to helping patients in the Back Bay area achieve their dream smiles.
For more information about our new office location, or to schedule your appointment, please contact us today!