A Closer Look at Dr. Melissa Knudsen's Charity Work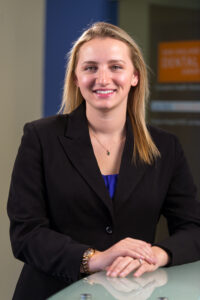 Dr. Melissa Knudsen is excited about giving back to the community and regularly volunteers for different causes. Regardless of her busy schedule, she makes it a point to donate her time and services to others because she believes every person should be able to have access to quality dental care.
While she was in dental school at Boston University's Henry M. Goldman School of Dental Medicine, she volunteered her time to perform oral cancer screenings and dental cleanings at Rosie's Place, a shelter for battered women. She was grateful for the chance to use her dental skills to help others in need, especially since the women were very grateful for the services. Before dental school, she also volunteered at soup kitchens and recorded books for the blind. Most recently, Dr. Knudsen returned from a 10-day dental mission trip to Panama and is eagerly looking forward to volunteering with the organization again next year.
Everyone at New England Dental Group is inspired by Dr. Knudsen's community service efforts. As the newest addition to our team, she embodies what our dentistry practice is all about – helping patients both inside and outside the office.
Contact New England Dental Group
If you are interested in learning more about how our dentists give back to people in need, or if you would like to schedule an appointment at our office, please contact New England Dental Group.