Meet Dr. Margarita Panajoti, D.M.D., Chief Dental Director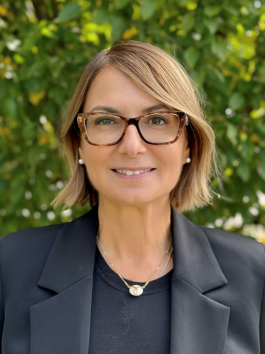 Dr. Margarita Panajoti (affectionately known as "Doctor P." to many) has been with the practice from its beginnings in 1999. She earned her Bachelor of Science degree from the University of Albania and a Doctorate of Dental Medicine from Tufts University School of Dental Medicine. Dr. Panajoti has advanced training in implant placement and restorations.
She is a certified Specialist in Invisalign®, CEREC, and whitening techniques, along with Mercer/ExperDent Certification for Leadership in Dentistry. Dr. Panajoti's memberships include the American Dental Association, the Academy of Cosmetic Dentistry, and the CEREC Study Club. In addition, she supports Doctors without Borders and is fluent in English, Albanian, Italian, and Greek.
Her professional philosophy? "Do nothing less than the best for each individual patient." This isn't always as simple as it sounds, she explains, adding: "but it's well worth the effort. It's our job to help each patient make the right decisions by educating them and carefully explaining all their options…including the pros and cons of each." Dr. Panajoti also insists on continual self-education, "it's vital to keep up with the ever-improving technological innovations and treatment methodologies."
Dr. Panajoti lives in Southborough with her husband and business partner, Gokulan, their two sons, Theodore and Alexander, and their dogs Emma, Ollie and Hazel. She enjoys reading, traveling, and her spending time with her family.
Dr. Panajoti's memberships include:
Mercer/ExperDent Certification for Leadership in Dentistry
American Dental Association
Academy of Cosmetic Dentistry
CEREC Study Club
Doctors without Borders