GT Thiagarajah - Chief Executive Officer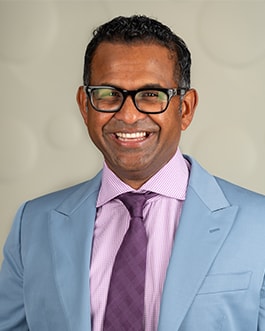 Gokulan brings over two decades of business management experience to New England Dental Group. With his entrepreneurial spirit, Mr. Thiagarajah has made dental practice management a career specialty.
As the Director of Operations, Mr. Thiagarajah has created a vision through hands on experience that helps him to continuously keep New England Dental Group up to par with the ever-changing technological advancements.
He is a graduate of Northeastern University in Boston where he majored in engineering. He currently resides in Southborough with his wife Margarita (Dr. Panajoti) their two sons, Theordore and Alexander, and their golden retrievers, Casey and Oliver. In his spare time, he enjoys golfing and playing Scrabble.
Mike Anastasi - Chief Operating Officer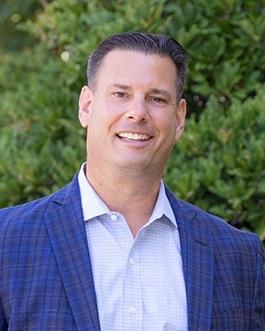 A professional in the field since 2002, Mike Anastasi joined us in 2022. After finishing Saint John's Prep in Danvers, MA, he earned his Bachelor's Degree in Business Communication from Waltham's Bentley University.
"I love the people and the culture here," he says. It's a great group that feels like an extended family…and family that most definitely includes our patients."
Mike's main role is expanding the orthodontic business segment across all of New England Dental Group's current and future locations. A major motivation for him is patient satisfaction. "I enjoy seeing how a beautiful smile can — and does — transform a patient's life."
He, like his co-workers and our patients, appreciate the latest dental and orthodontic technology we use to provide the best treatment possible.
In addition to spending time with his family and friends, and golfing, Mike is active in his family's foundation: Spectrum for Hope/Doug Flutie, Jr. Foundation, which helps families affected by autism.
Walter Mason - Chief Financial Officer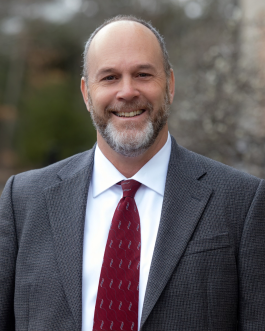 A Bentley College graduate, Walter Mason brought his twenty-years of experience as a C.F.O. to our practice in 2023.
Walter has the primary responsibility for managing our finances, including planning, risk management, record-keeping, compliance, budgeting, and reporting.
"The people here are great to work with," he says. "They make it a pleasure to act as a team in problem-solving. And it's apparent they are key in taking the anxiety out of visiting the dentist."
After business hours, Walter enjoys spending as much time as possible with his wife, three children and two dogs. The family's activities include golf, dance performances, long walks, and watching sports and movies.
VEENA REDDY - Controller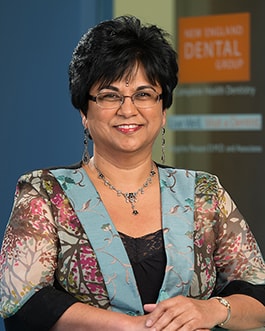 Veena Reddy brings over fifteen years of financial management experience to the practice. Ms. Reddy graduated from Durban Indian Girls High School in Durban South Africa.
Ms. Reddy is certified in both CPR and OSHA.
Veena currently resides in Hopkinton, Massachusetts with her husband and son. She enjoys reading, cooking and traveling in her spare time.
Cheryl Demelo - Director of Human Resources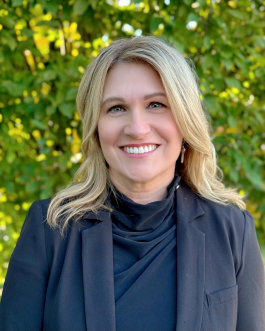 Cheryl Demelo ought to know how great our team members are …she's the one who's in charge of keeping them happy!
After more than thirty years in the long-term care field, Cheryl joined us in 2022.
Among her many tasks are employee recruitment, performance appraisal, and reward management. "My main focus is to make our practice successful through our people," she says. "I enjoy the people I work with very much!"
In addition to her admiration for our team members, Cheryl appreciates — and believes our patients do, too — our clean and beautiful offices and convenient locations.
When not working, Cheryl enjoys spending time with friends and family. And here's a fun fact: she's a Justice of the Peace and loves officiating at weddings in her free time.
Alicia LaClair - Director of Operations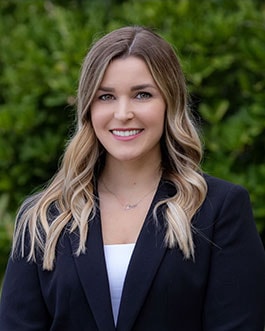 Alicia LaClair uses her experience as a trained and certified dental assistant to help our client practices seamlessly integrate the necessary doctor and clinical team support by helping both new and existing assistants learn the correct processes of, in part: doctor and clinical team support in deploying new technologies such as 3D printing, "behind the scenes" clinical team support, clinical team education on the newest technologies and techniques, correcting (if necessary) any technical issues with dental equipment and communicating with all clinical team members to keep protocols consistent.
Emily Paul - Director of Business Systems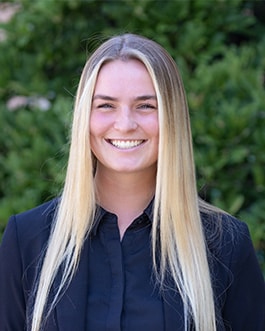 A 2020 graduate of High Point University, North Carolina, Emily Paul studied business administration, with a focus on sales and marketing. She joined us in 2022.
Emily's busy day includes participating in the design and plan of upcoming offices, working with contractors, architects, and advertising agencies. She communicates with each office on a regular basis, keeping protocols consistent, while implementing new business systems and fielding questions from various sources practice-wide.
"It's my job — and my pleasure — to communicate to the public this vital message: that our extremely qualified staff will make sure that each patient's needs are not only satisfied, but done so with care and the utmost respect," she says.
During her non-working time, Emily enjoys reading, watching movies, trying new restaurants, and spending time with family and friends.
XHILDA KOKA - Regional Team Leader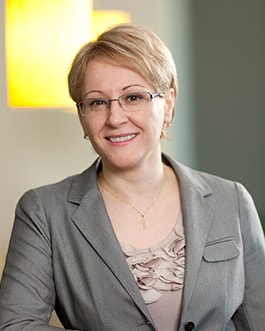 Xhilda joined us in 2000, and holds a Bachelor of Arts degree in mechanical engineering from the University of Tirana, Albania, and an Associate's degree from Worcester Polytechnic Institute. Fluent in English, Albanian, and Greek, She provides front desk support, coordinates patient and treatment activities, insurance issues, and performs the multiple duties inherent in operating an excellence-driven practice like ours.
"Our team is simply amazing," she says. "I'm proud to say that we provide the highest quality of care possible."
Xhilda lives in Worcester with her husband and daughter, and loves world-wide travel, sports, classical music, and movies.
TORI HUTCHINSON - Regional Team Leader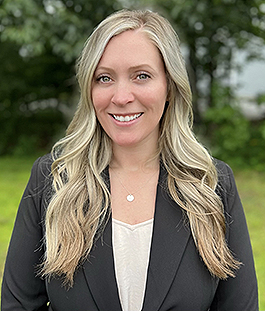 Working in the dental field since 2016, Tori Hutchinson joined our team in 2017. "I love interacting with the best co-workers, and with interesting people every day," she says. "And it's a pleasure to help patients receive the best care available, and to put those who are anxious about their treatment at ease."
Tori's description of her daily routine includes greeting patients, discussing treatment and finance options, working with insurance companies…and making people smile!
"Our confident, knowledgeable doctors and staff members make sure our patients understand their treatment and why they need it…all in a very comfortable atmosphere filled with friendly faces," she says.
After hours, you can catch me soaking up vibrant sunsets with my awesome son. When I'm not sunset chasing, I'm on a mission to outdo yesterday's workout!
Kathleen Gurney - Team Leader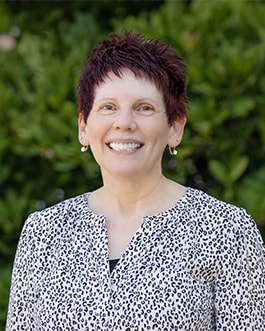 Team Leader Kathleen Gurney brings over 30 years of experience in the dental field to our practice. Kathleen graduated from Becker College with a Bachelor of Science. She attended Dental Assistant School at Springfield Tech. She is certified in CPR and OSHA.
When Kathleen is not working, she enjoys walking, reading and vacationing with her family.
Jayne Carey - Director of Clinical Hygiene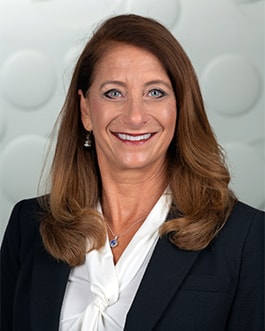 A practicing Dental Hygienist with more than 30 years of experience, Jayne Carey has been employed in many different practical settings — from Orthodontics to Periodontics — and has worked with many mentors advancing her career.
Keeping at the top of the field through seminars such as "Dental Boot Camp," "Excellence in Dentistry," and "Advanced Laser Training." Ms. Carey is in demand as a continuing education speaker, and is active in the community school systems promoting good oral health. Her memberships include The American Dental Hygienists' Association (ADHA) and the Nova Scotia Dental Hygienists Association (NSDHA).
In her role as Clinical Hygiene Director for Dental Support Group, Ms. Carey motivates dental professionals in providing excellence in "Overall Health Care."
TRICIA DEMAC - Standard of Care Specialist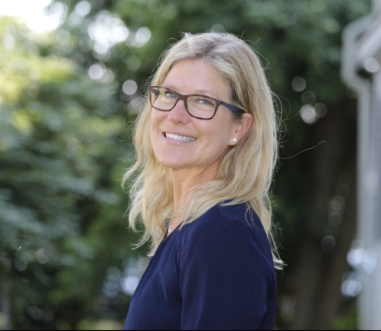 Dental Hygienist Tricia Demac boasts over thirty-four years in the field as a hygienist and joined us in May 2005. Her certifications include: local anesthesia, Advanced Non-Surgical Periodontal Therapy, and Zoom!® teeth whitening.
Tricia spends much of her professional time supporting NEDG in maintaining it's high Standard of Care for both patients and the team.
"It's my job — and my pleasure! — to listen to my patients, understand their needs and desires, educate them, and provide them with the best dental care possible," she says.
About the practice, she continues: "The team at New England Dental Group is not only top-notch in education, skills and technology…we are warm, caring people with a simple goal: to make our patients happy and healthy!
Tricia currently resides in Shrewsbury and part-time in Newport, Rhode Island. In her spare time, she enjoys buying and selling real estate, property management, and home remodeling & decorating projects! Tricia also has a deep passion for traveling, and she seizes opportunities to explore new places whenever and wherever she can!
Nahara Collazo - Clinical Coordinator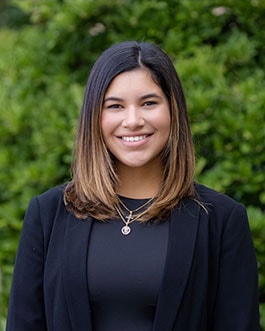 Nahara Collazo, a practicing dental assistant, joined us in 2018 after training at the Porter and Chester Institute in Worcester, Massachusetts. She is OSHA, CPR and Radiology certified.
Using her experience as a licensed dental assistant, Nahara trains and supports new and existing assistants. Amongst her daily duties are managing supplies, inventory tracking and budgeting.
In her free time, Nahara enjoys spending time with family and friends, trying new restaurants and traveling.
Eleni Psomadelis - Conversion Specialist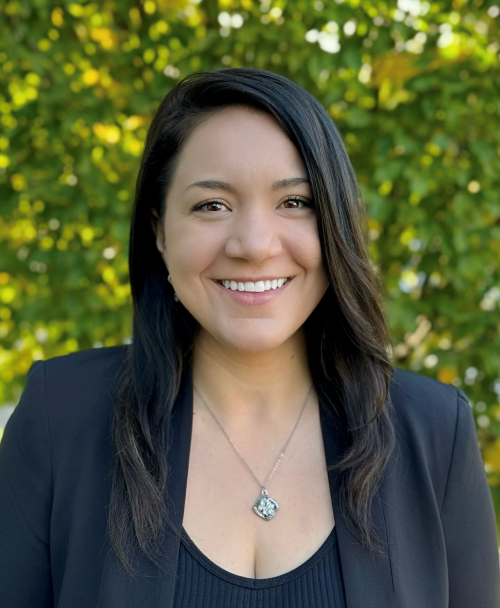 While the digital age has provided countless opportunities to improve dental care, it also presents some challenges. That's where Eleni Psomadelis comes in. As a Conversion Specialist, Eleni helps smooth the way for software and other technologies to work together for the benefit of our patients.
A dental professional since 2011, Eleni joined us in 2022. She has worked as a Dental Assistant, and as a Front Desk/Administrator/Insurance Coordinator. She trained at New England Dental Assisting School, and is certified in Radiology, Infection Control, and CPR.
"Treat every patient as if that person is your only patient…that's my philosophy," she says. "And it's so rewarding to see that philosophy in every member of our team."
Among Eleni's many daily activities is team training, data transferring between various dental software, fee negotiations, and streamlining the insurance credentialing processes.
"Our patients truly appreciate our friendly and knowledgeable staff, the advanced technology we offer with state-of-the-art equipment, and above all patient-centered care."
When she's not working, you can usually find Eleni with her rescue dog Charlie, hiking trails, socializing at dog parks, or playing fetch in their backyard.
Stanley Gong - Director of Information Technology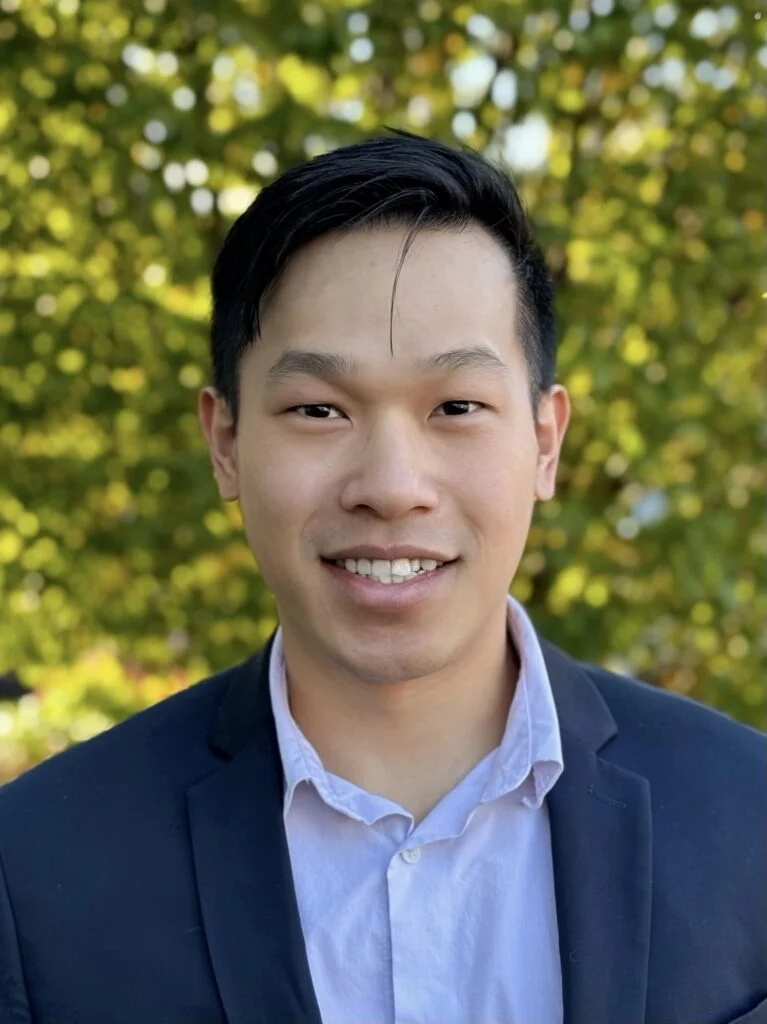 In the Information Technology field since 2014, Stanley Gong has concentrated on dental service organizations since 2019. He joined us in 2023.
Stanley holds a Bachelor of Science degree in Information Technology from the University of Massachusetts Boston, with a concentration in Windows Administration.
"I firmly believe that I.T. is a very important aspect of every company — and especially in dentistry," he says. "It's our duty to hold a high standard in protecting patient health information."
A self-described "jack of trades in I.T.," Stanley provides end-user support to all of our locations, and deals with any situations that arise — from mice and keyboard issues to networking and security. He starts his day by checking to ensure that our systems are online and functional. He routinely spends his time resolving any issues with our advanced software and equipment.
"I've noticed that our doctors, hygienists, assistants, and the front desk staff are very kind and welcoming", he says. "They take the time to listen, which helps them provide the best care possible."
In his non-working hours, Stanley enjoys working out at the gym, trying new food, and acting as an occasional disc jockey for house parties.