Gokulan Thiagarajah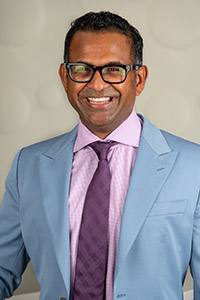 Gokulan brings over two decades of business management experience to New England Dental Group. With his entrepreneurial spirit, Mr. Thiagarajah has made dental practice management a career specialty.
As the Director of Operations, Mr. Thiagarajah has created a vision through hands on experience that helps him to continuously keep New England Dental Group up to par with the ever-changing technological advancements.
He is a graduate of Northeastern University in Boston where he majored in engineering. He currently resides in Southborough with his wife Margarita (Dr. Panajoti) their two sons, Theordore and Alexander, and their golden retrievers, Casey and Oliver. In his spare time, he enjoys golfing and playing Scrabble.
Veena Reddy
Veena Reddy brings over fifteen years of financial management experience to the practice. Ms. Reddy graduated from Durban Indian Girls High School in Durban South Africa.
Ms. Reddy is certified in both CPR and OSHA.
Veena currently resides in Hopkinton, Massachusetts with her husband and son. She enjoys reading, cooking and traveling in her spare time.
Xhilda Koka
"It's vital to make patient feel as comfortable as possible, both physically and emotionally."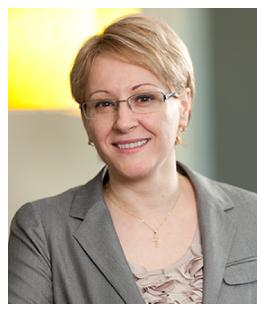 Xhilda joined us in 2000, and holds a Bachelor of Arts degree in mechanical engineering from the University of Tirana, Albania, and an Associate's degree from Worcester Polytechnic Institute. Fluent in English, Albanian, and Greek, She provides front desk support, coordinates patient and treatment activities, insurance issues, and performs the multiple duties inherent in operating an excellence-driven practice like ours.
"Our team is simply amazing," she says. "I'm proud to say that we provide the highest quality of care possible."
Xhilda lives in Worcester with her husband and daughter, and loves world-wide travel, sports, classical music, and movies.