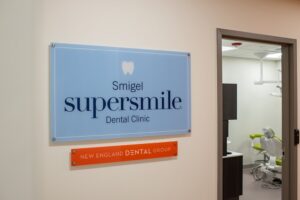 At New England Dental Group, we believe every child deserves to live their life to the fullest, which is why we are proud to work with The New England Center for Children® (NECC). NECC is an organization that offers comprehensive services for children with autism — with resources ranging from day school and residential programs to intensive treatment for more severe behavioral challenges. NECC prides itself in offering a safe and supportive learning environment for these children, helping those ages 3 to 22 years achieve more independence.
To contribute to the NECC community, our team at New England Dental Group built and operates a state-of-the-art dental clinic within the Southborough day school. Due to the unique challenges of autism, it can be difficult for many of these children to receive the dental care they need. By offering tailored care at the NECC school, we are proud to help these patients feel more at-ease and comfortable in the dentist's chair.
As part of our mission to meet children with autism where they are, our pediatric dentist, Dr. Stephanie Shimizu, is available twice per week at NECC to see patients.
About Dr. Stephanie Shimizu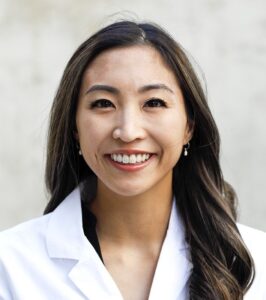 Dr. Stephanie is a pediatric dentist who loves caring for her young patients and providing individualized, child-centered care. In her early life, she worked as a tennis coach and found so much joy in teaching and mentoring kids. Now, she is passionate about applying these interests towards helping all children to be comfortable and even have fun in the dental office. She also has a strong interest in providing for children with special healthcare needs. 
As someone who has both personal and professional experience in providing for children with autism, Dr. Stephanie could not be more excited to work with both New England Dental Group and The New England Center for Children. She is thrilled to continue her quest of providing care for patients who may find it difficult to receive regular dental care in the traditional dental setting.
Dr. Stephanie received her bachelor's degree at the University of California, Berkeley and her dental degree from the University of California, San Francisco. She moved down to Southern California to complete her pediatric residency at the University of Southern California. During her specialty training, Dr. Stephanie worked at the Children's Hospital Los Angeles, where she gained extensive experience in providing sensitive care to children with special healthcare needs. In her free time, she loves exercising (snowboarding and playing tennis), spending time with her family and friends, and exploring new cities.
For more information about The New England Center for Children, feel free to visit the NECC website.